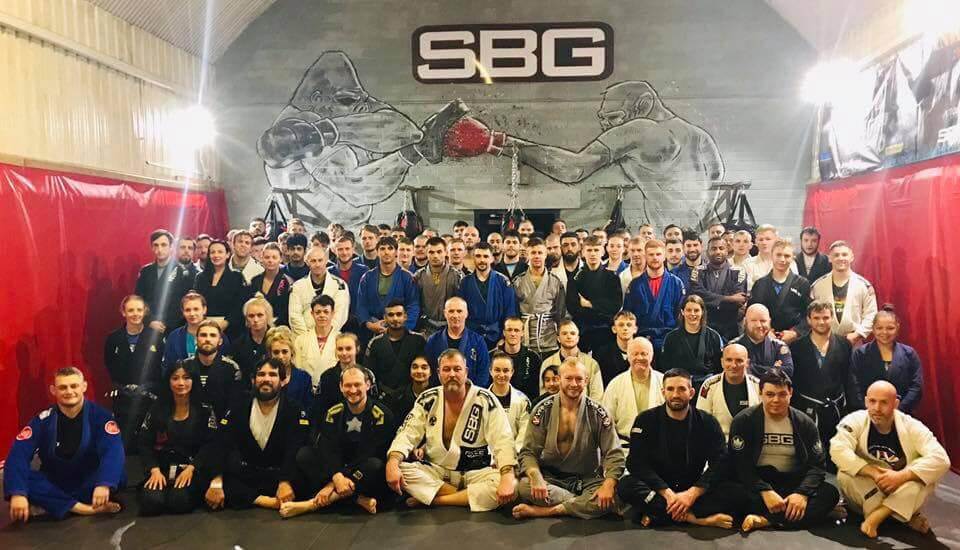 Stella Davison Wins Judo Nationals
Congratulations to Stella Davison, who headed to the US National Judo Championships and came away as a national champion! Stella competed in four matches, finishing each of them via ippon. Even more incredibly, in her final match, Stella dislocated her shoulder, before soldiering on to finish the match victorious. This is marks another impressive feat for young Stella Davison, who has been making waves in both BJJ and Judo competition nationally, while still in her teens. Keep up the amazing work!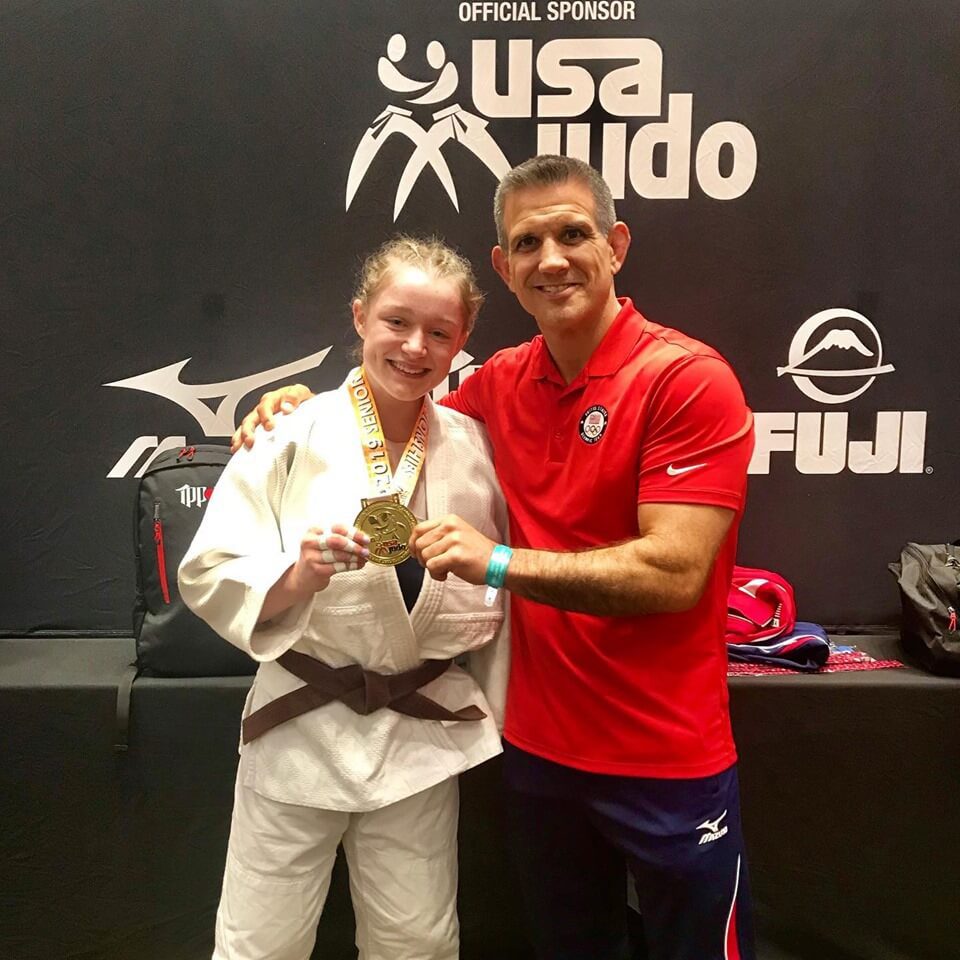 SBG Athletes Competes At Fight2Win
Last month, the Fight2Win BJJ promotion came to the Oregon Convention Center in Portland, and some of SBG Portland's top grapplers stepped out into the big stage to test their skills. Black belts John Diggins, Amanda Diggins and Eddie Ziegler all competed, with Amanda winning by triangle and Eddie by armbar. Meanwhile, Vanessa Mariscal picked up a thrilling fight of the night decision victory in the brown belt category. Above is just a short snippet from her exciting match. Finally, SBG kids coach, Ella Provost stepped up and performed bravely before being defeated by Haley Vann in the blue belt division.Earlier in the month, SBG's Jei Kennedy competed in a separate Fight2Win event, and added his name to the list of SBG tribe members having their hand raised on the raised mat of the Fight2Win stage! Congratulations to every athlete who took part in the event, win or lose, the tribe is immensely proud of your effort!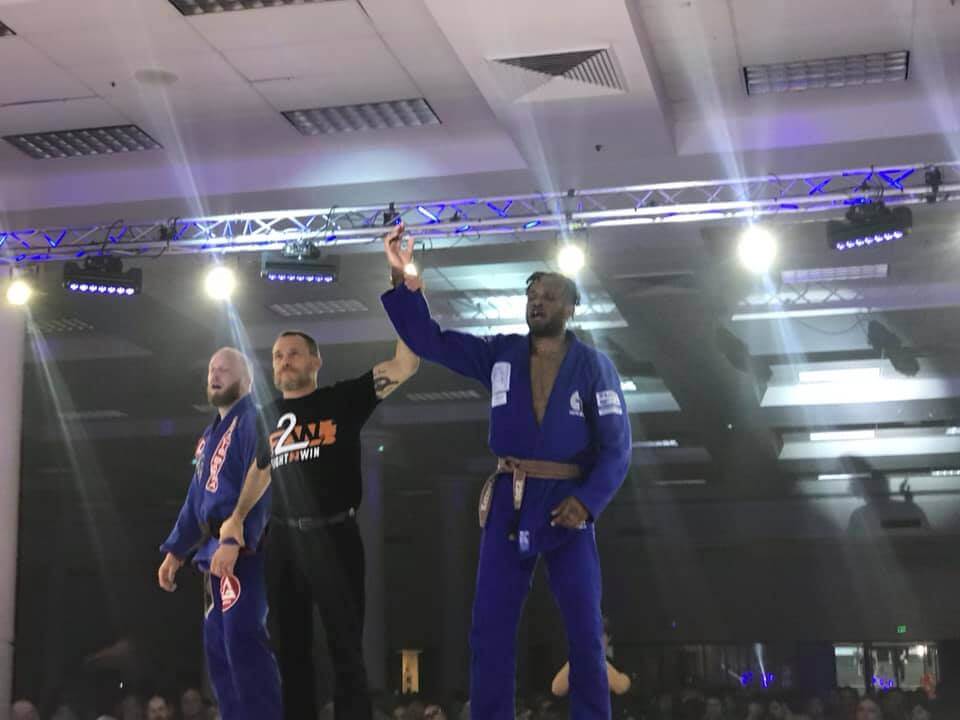 Frankl On Rickson DNA
"1. If your jiu jitsu falls apart when you and your opponent take off the gi, you do not know jiu jitsu.
2. If your jiu jitsu falls apart when you and your opponent put on the gi, you do not know jiu jitsu.
3. If your jiu jitsu falls apart when you and your opponent can strike, you do not know jiu jitsu."
Cane Prevost On What BJJ Has Taught Him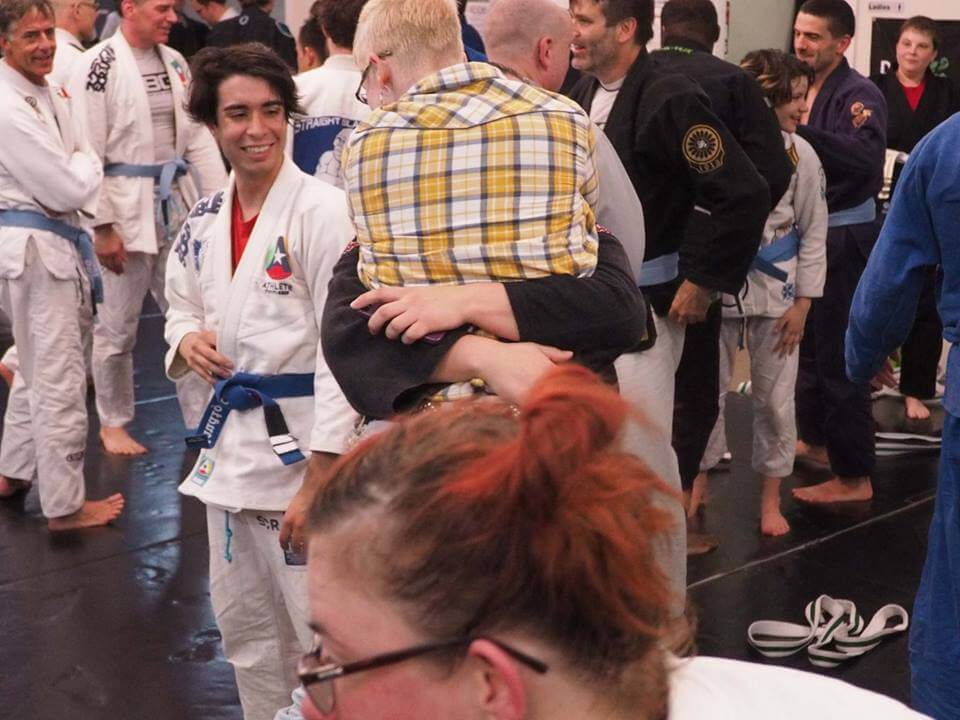 "One thing that Jiu Jitsu has taught me is to never judge a person too quickly. The ability to hold off judgment and allow yourself to be surprised by people is a great skill. I have seen guys who look mean and terrifying turn out to be the biggest sweethearts I've ever known. I have seen skinny nerdy people who are fierce warriors. I have seen retirees smash and dominate young athletes. The best natural athlete I've ever seen at the gym was a 4 foot nothing middle age woman who looked like a librarian. The hardest working most dedicated athlete is a teenage girl. I have seen folks come in overweight and pudgy and turn themselves into fit athletes. I have seen fit athletes walk through the doors and turn tail and run after a few workouts. I have seen people with physical and cognitive impairments become skilled grapplers. I have also seen people with PHD's struggle to learn basic fundamentals. Everyone will surprise you if you give them a chance. This is a wonderful lesson that Jiu Jitsu has taught me that I now share with you. Our tribe is full of these surprising confounding individuals and I wouldn't have it any other way. Viva SBG!"
New Closed Guard Instructional Series On SBGU
The closed guard series is now open for enrollment. A full 45 lesson break down on the closed guard, detailing drill, body mechanics, different connections, and more! Click below for more details. Be sure to get on the newsletter list for a discount as well.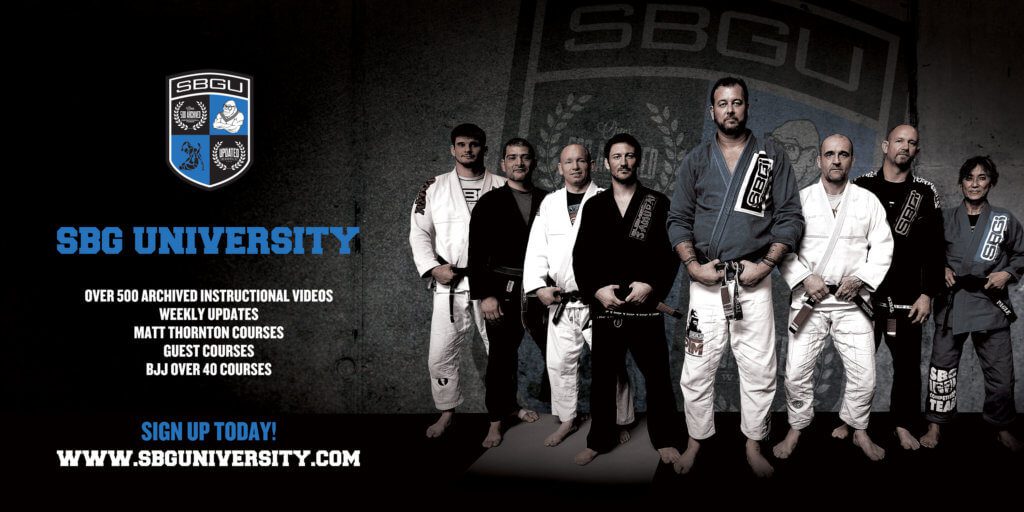 Matt Thornton Seminar in Edmonton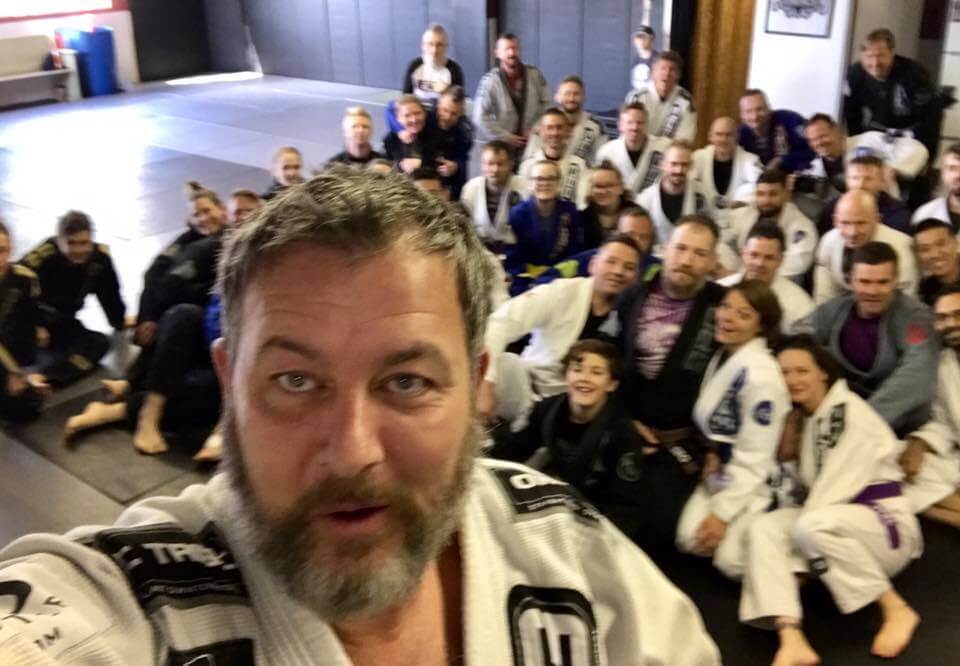 Matt Thornton took his annual seminar tour back on the road last month, heading up to Edmonton and SBG Drayton Valley. There, Matt delivered a two-day seminar, as well as a belt grading for some of the students. As usual, Matt focused on teaching BJJ fundamentals, building on the seminars he has taught so far this year to deliver ever-improved content to his students. Here is a review and thank you from one SBG Drayton Valley student after the weekend: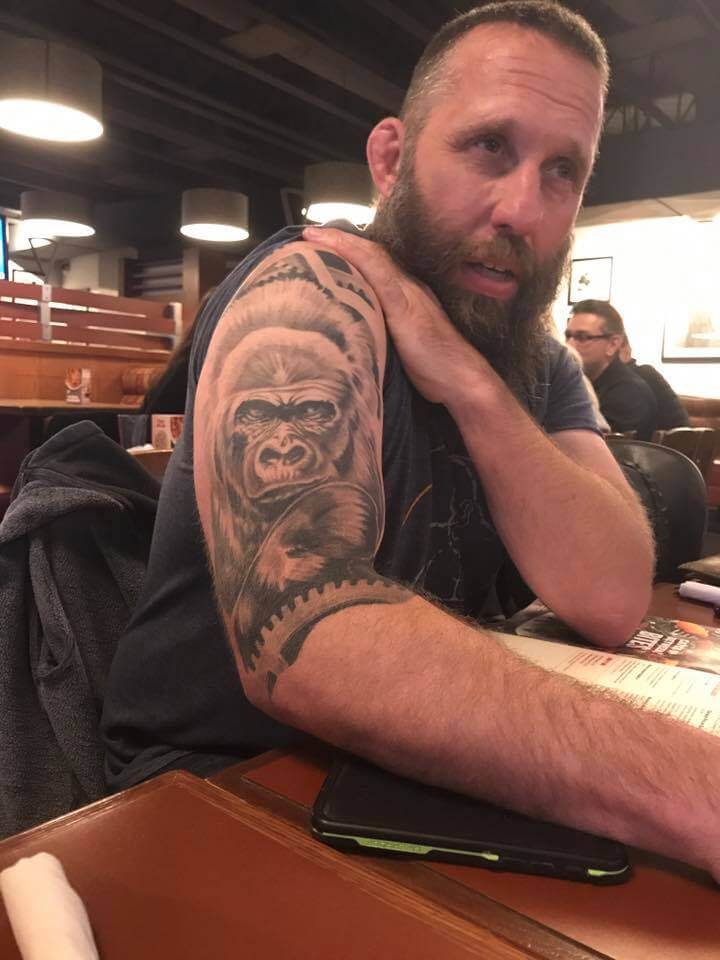 "Another mind blowing seminar by Matt Thornton. Also had the honour of being promoted to purple belt by Matt. I definitely would not be where I am without SBG and Coach Steve Winjet. There are too many to name but if I have ever touched hands & fist bumped, drilled, rolled, or even discussed this beautiful art with you – thank you for your help. Without everyone's time, body, and mind I would not have been 1% better. Also want to thank my beautiful wife, Keri Lyn for supporting me in this journey. Jiu-Jitsu maybe an endless journey but rather be doing it than CrossFit."
The strength of the tribe is definitely not lacking in Drayton Valley. Here, SBG tribe member, Bill Campbell sports the SBG gorilla on his upper arm. True commitment indeed!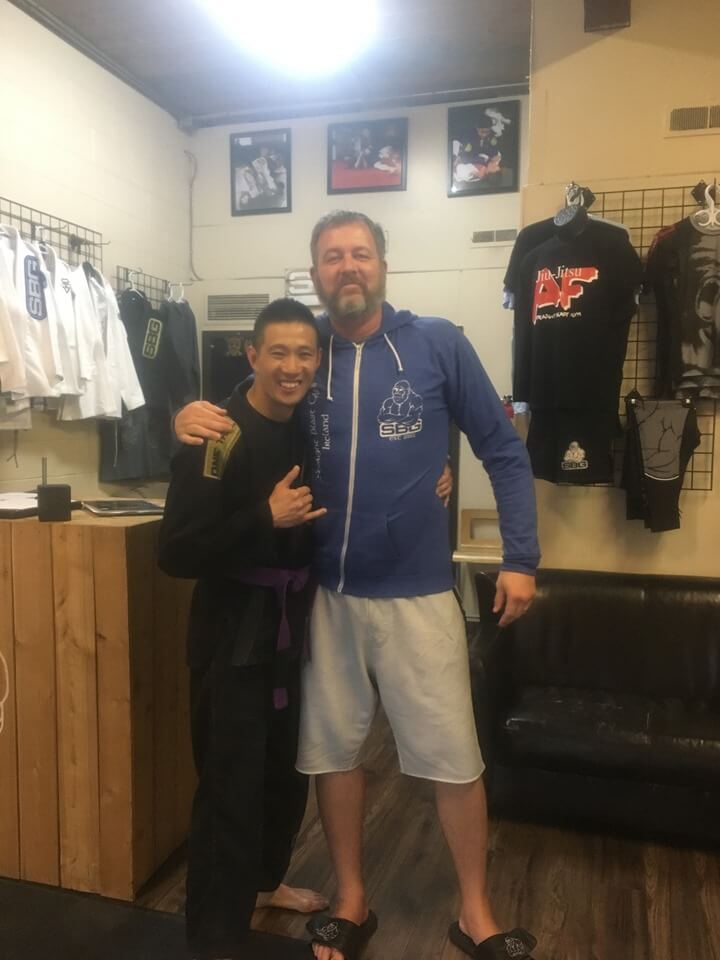 SBG Coach Becomes Sheriff's Deputy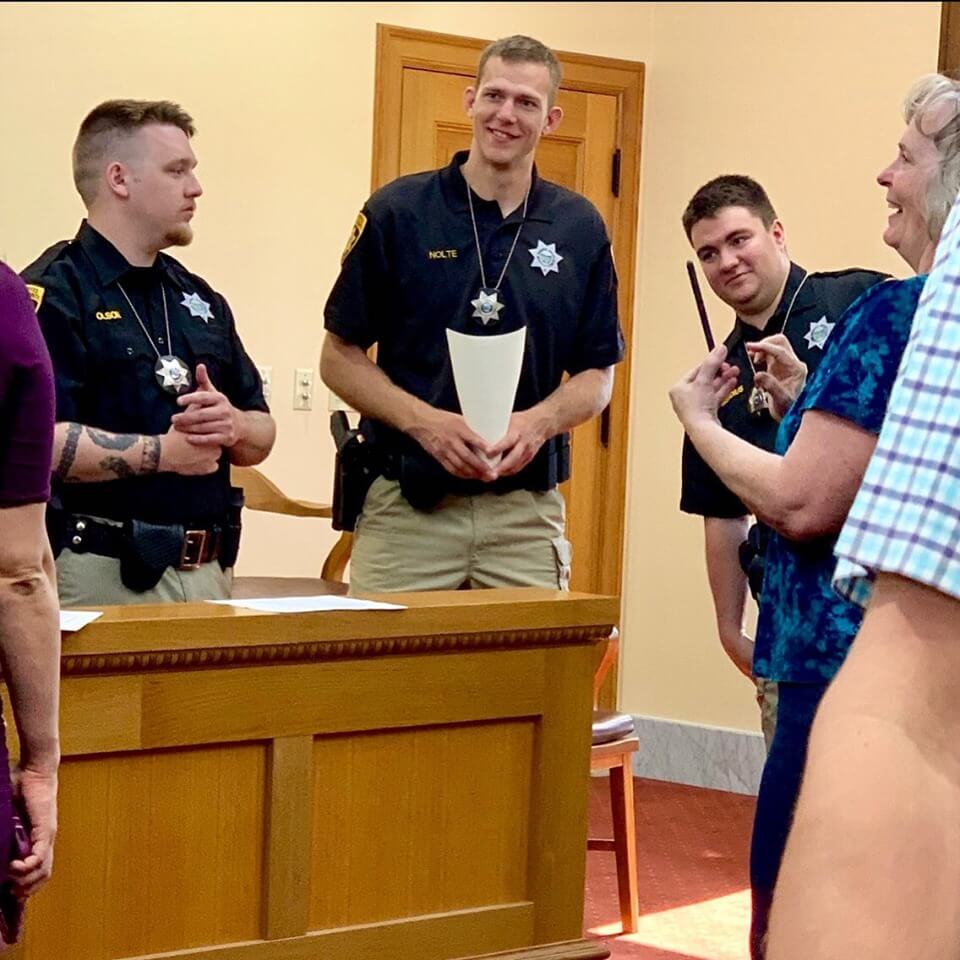 Congratulations to SBG Missoula's Head Coach Allen "Gus" Nolte who last month was named as Missoula County's newest reserve sheriff's deputy. Missoula County have truly picked up an excellent human being in Coach Gus.
Not only is he a BJJ black belt, and MMA veteran, he is also an amazing teacher, coach, mentor and person to everyone around him at SBG.
While the benefits to the community that SBG provides are already huge, Coach Gus has decided to go above and beyond for his community, choosing to serve them in his free time as a sheriff's deputy.
Thank you Gus for making such a commitment!
SBG UK Summer Camp & A New Black Belt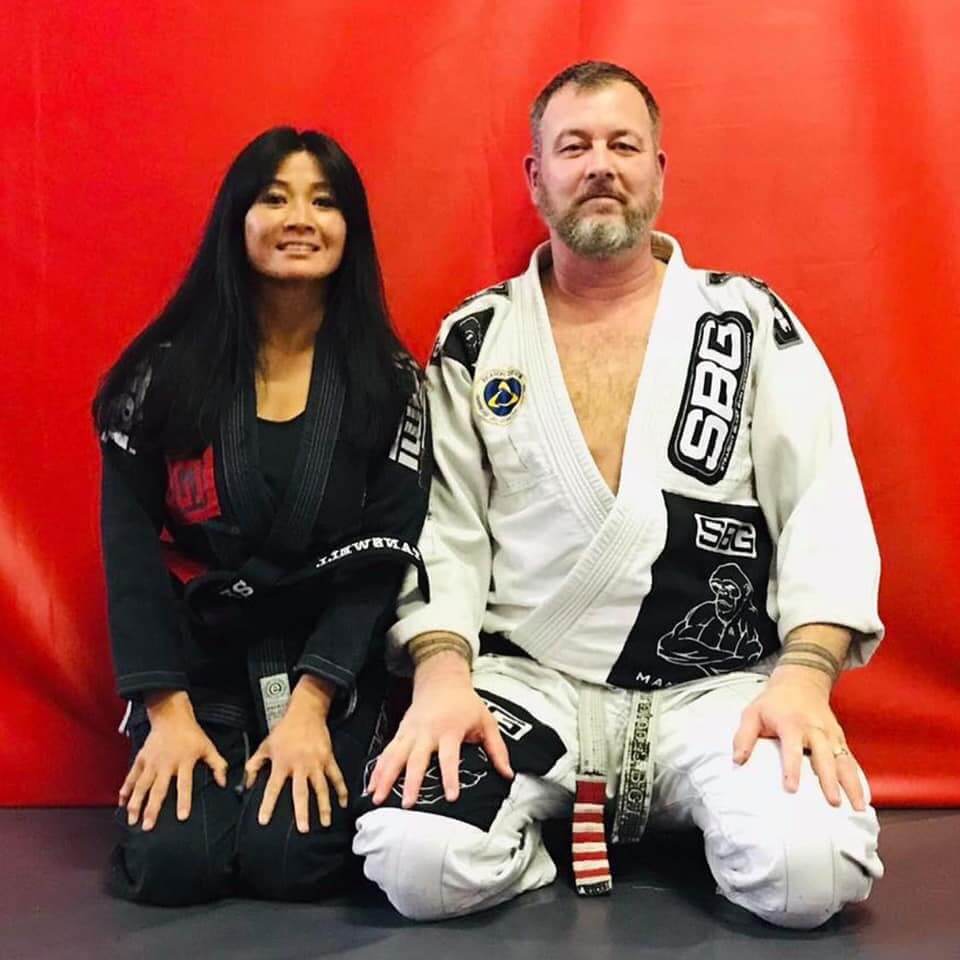 June saw the annual SBG UK summer camp take place at the original SBG Manchester gym. The weekend long event saw SBG coaches from across the UK congregate at the SBG UK HQ, alongside none other than the SBG President himself, Matt Thornton. The weekend showcased some of the best instruction in BJJ, MMA and self defense that SBG UK has to offer. The weekend also had one, extra special surprise in store, as Ella Tanswell was awarded her BJJ black belt! Here is what Ella had to say about her promotion to black belt:
"So this happened today….
I'm absolutely honoured to have been awarded my black belt by SBG President Matt Thornton.
It wasn't something that I expected to happen today or anytime in the near future so still in shock ?
It's taken me 8 years to get from white to black and it's been a journey of highs and lows. Most people would expect the journey to end here but for me it's only just begun (again)
Special thanks to Matt Thornton and also to all my coaches at SBG , especially Karl Tanswell ❤️, Matt Inman , Chris Coltrane, Casey Jones , Glyn Powditch and everyone else at SBG who have helped me on this journey.
One love ❤️"
MMA Win At SBG Korea
Congratulations to Jeongeun "Monster Wolf" Park! Jeongeun picked up a big MMA win last month with an impressive first round arm triangle choke submission. It was an emotional victory for the 22 year old, who bounced back emphatically from three defeats in a row. The win brings up her professional record to 5-6-1. Great work Jeongeun Park! The worldwide tribe is immensely proud of all your hard work!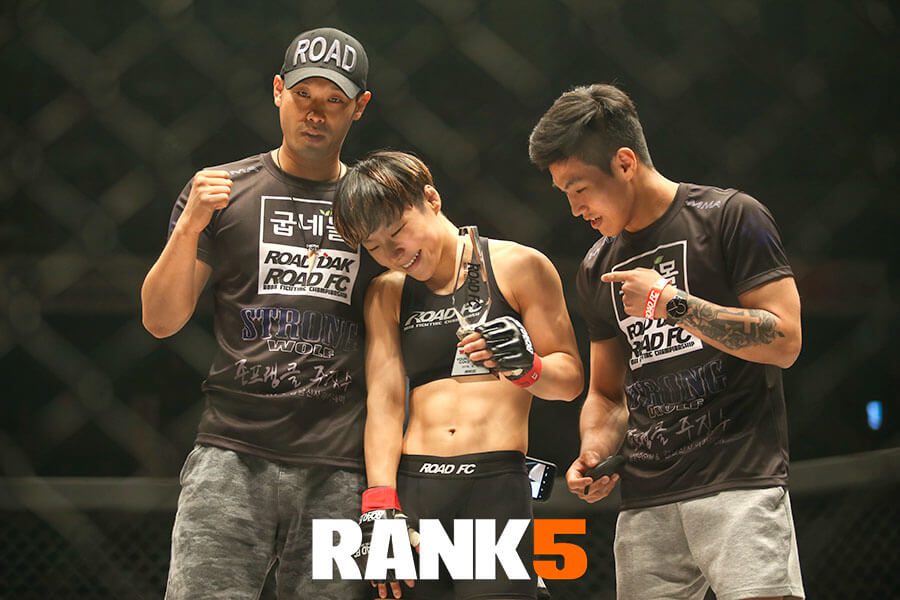 Jeongeun trains as part of one of John Frankl's affiliate gyms in South Korea. Frankl is something of a legend at SBG, and is the man who brought the sport of BJJ to South Korea. Here is a sneak peek into one of his seminars at his S. Korea academy!
https://www.youtube.com/embed/BeZKmdvqjJY?enablejsapi=1&wmode=opaque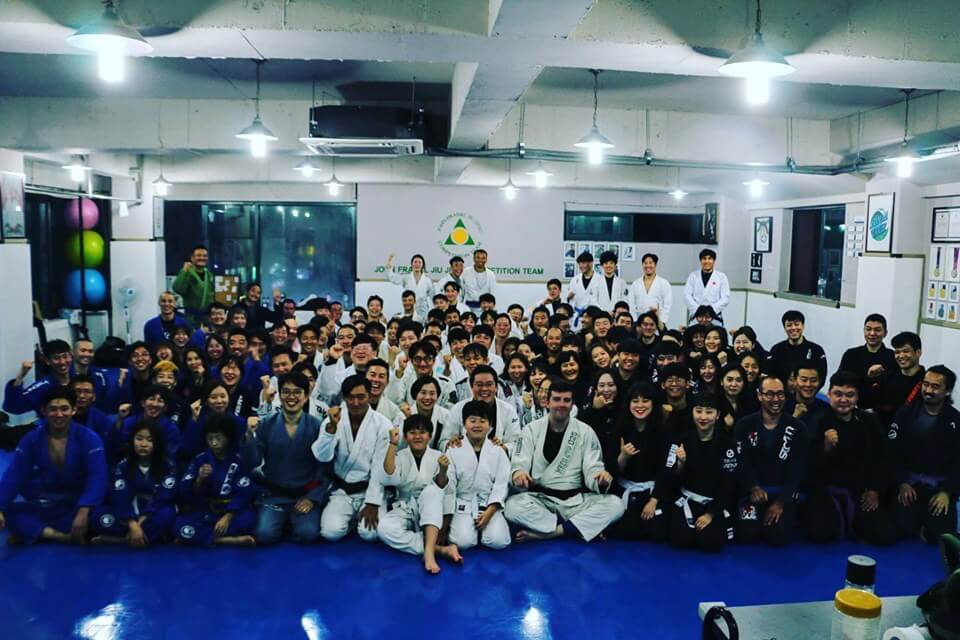 SBG Montana MMA Athletes go 3 for 3!
Congratulations to the three SBG athletes who stepped into the MMA cage last month and came away victorious. 3 amateur fighters from the SBG Montana gym made waves with impressive amateur wins, with 2 of them making their MMA debuts! Wyatt Daniels won via tap out due to strikes from the mount position in round 2 of his debut bout, while Justin Million won his first outing with a devastating head kick in the second round of his fight. Meanwhile, Braeden Tovey improved his record to 2-1 with an arm triangle submission in the very first round of his contest! Amazing work to the three fighters, Coach Daniel Di Stefano, and the whole team at SBG Montana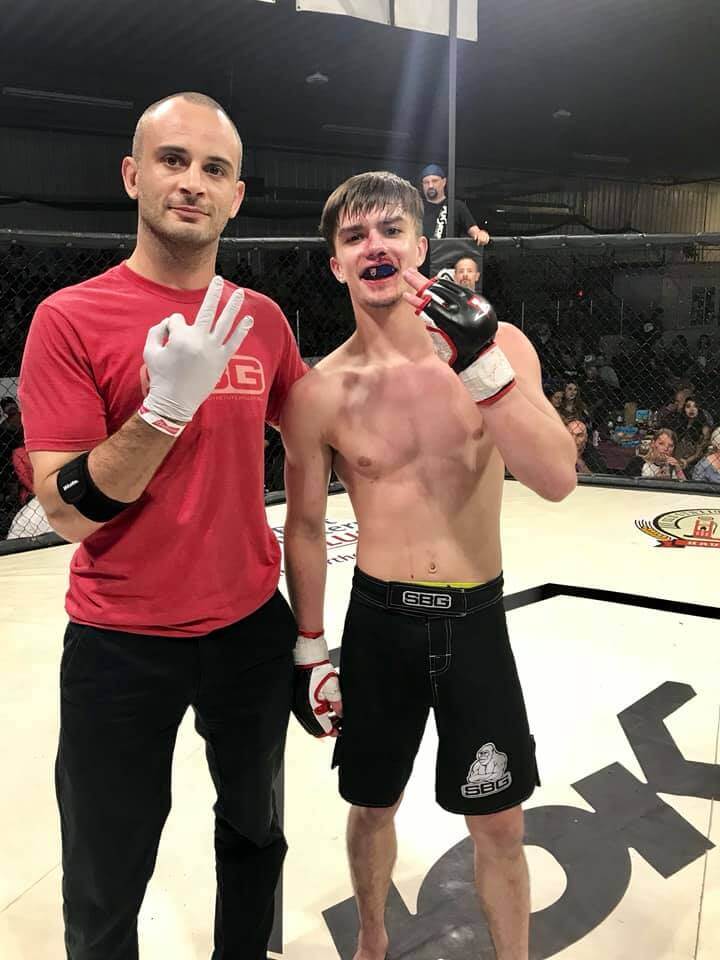 SBG Ladies' Camp In The Books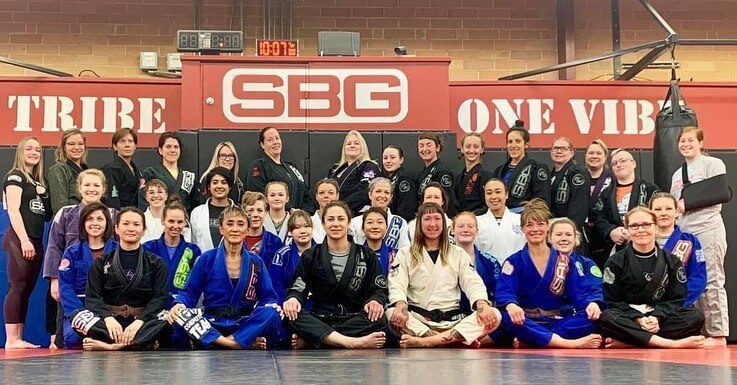 June saw the arrival of the 6th annual SBG Ladies' camp! Each summer for the past 6 years, women from around the SBG world have come together to train and learn with and from one another at the SBG Ladies' Camp. This year, it was hosted by SBG Athens. If you missed it, you missed out! Here are just a few of the things that attendees had to say about the event: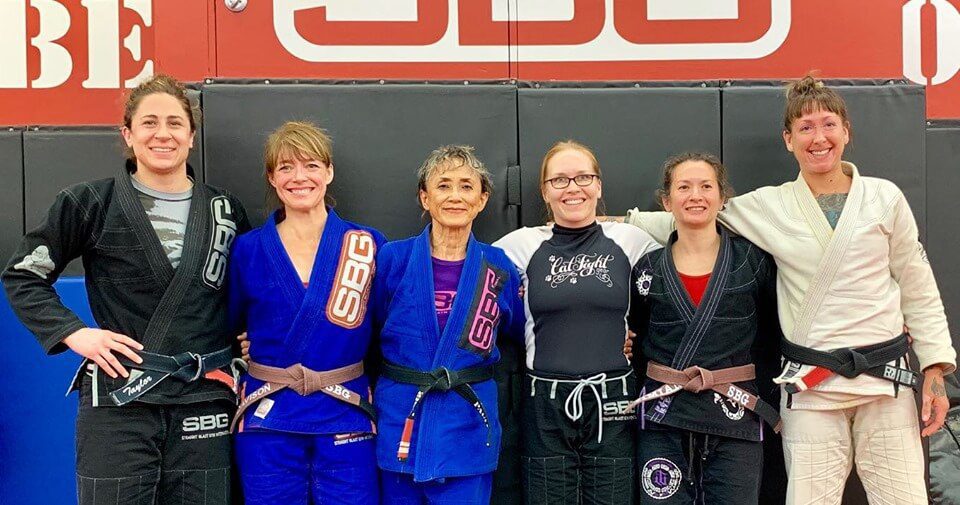 "I am grateful for all the phenomenal women that invested their time, money, and energy in themselves and attended SBG Ladies Camp. It was a fantastic opportunity to learn some jiu-jitsu, work on my coaching, and most importantly, create and strengthen the connections with other women in this organization.
I love being able to share this with my daughter this was her second Ladies Camp. That she is surrounded and supported by an incredible sisterhood of strong, brave and genuine individuals not just here at SBG Athens but the world over is immeasurable.
I certainly missed seeing some folks that couldn't make it to Georgia this time but I look forward to seeing and training with you soon.
Thank you SBG Athens tribe for letting us take over the gym for the weekend. Couldn't do this without your support"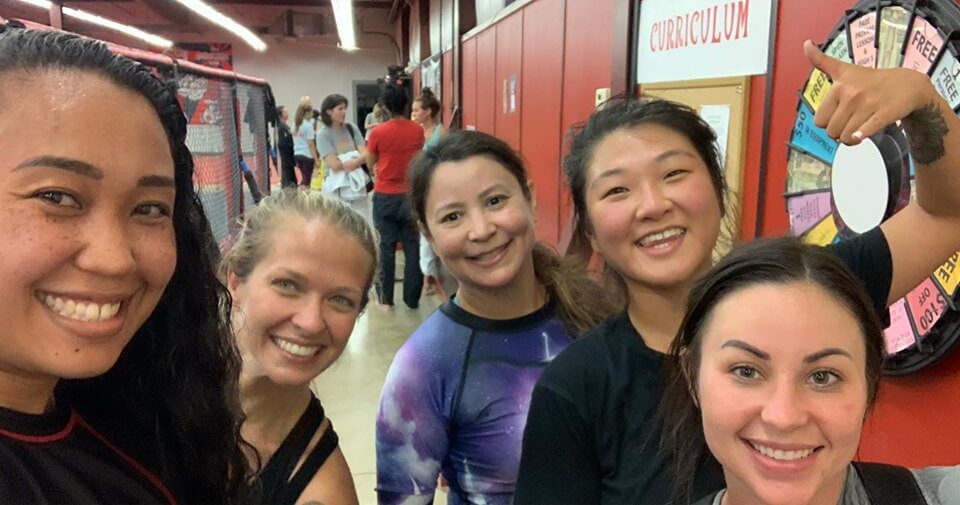 "Ladies Camp was fantastic! This was my first, but definitely not last. I learned a lot about the sport and myself and I've come home hungrier to grow in both ways. I really love how every single woman from different backgrounds came together to empower & encourage one another without judgment.
.
Many thanks to the wonderful coaches for each session filled with great information"
"Camp is done! And I am all of the sad. This is my second year coming to camp and it was even better then the first!
( Backstory) last year I was unsure how it would play out . But like everything SbG the coaches were willing to adapt and modify so I was able to participate in most of what was going on. Because of this I knew #sbgladiescamp would continue to be a priority! This is really the only time I hang out in a room of ladies. The difference with these ladies is they are all bad asses! On and off the mat !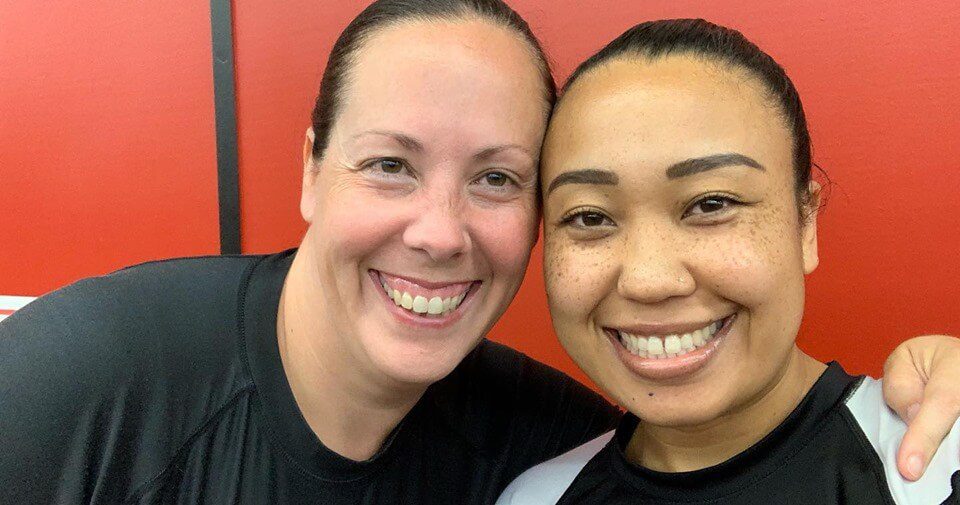 This year I was super excited to get back on the mat and was in a better head space to not become overwhelmed with everything but just focus on what I could do and what would help my game in the long run! Little did I know that the coaches we're excited that I was coming back and had thought of things for me to work on During times I might have not necessarily been able to participate.
I was more confident to approach/ ask to roll with… and ask questions this year – something I was not comfortable to do last year. ( Like I said different headspace)
I have so much to go back and hit the mats with when we get back home and I'm stoked !
Thank you to all the coaches for giving up their time and teaching us they're awesome!
Thank you also to SbG for making such an inclusive environment where both difference is accepted and ignored at the same time!
Being an adaptive athlete the mat is the one place my disability means nothing. And I'm grateful for every second I get to be on it!
Until next year !"
New BJJ Black Belt At SBG Australia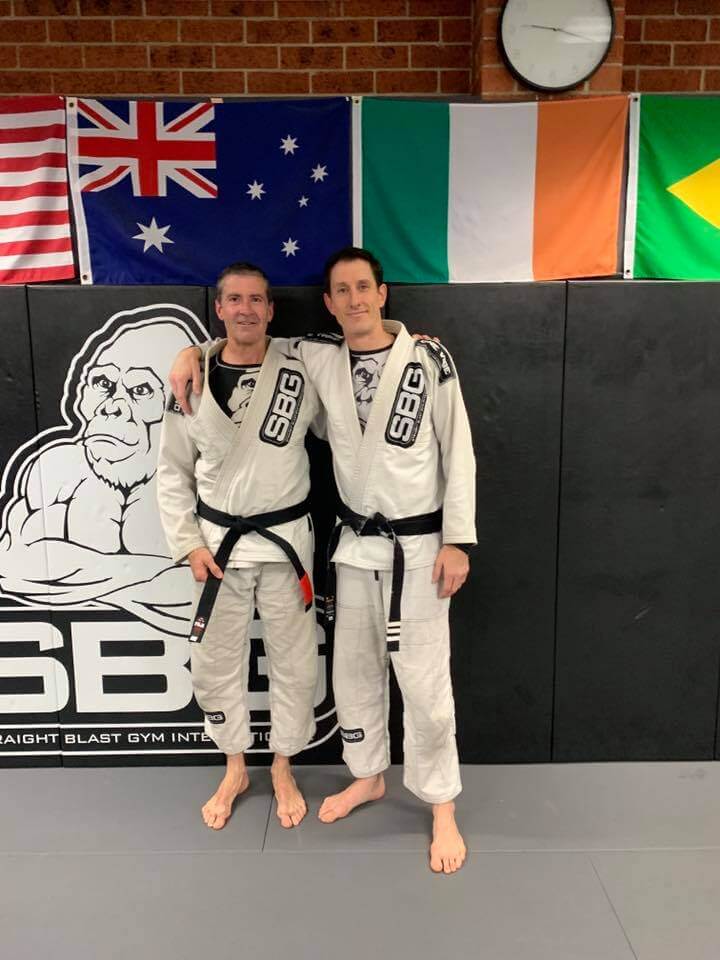 Congratulations to Michael Wohlfiel who was awarded his BJJ black belt last month! Michael trains with the newest members of the SBG tribe, at SBG Australia, and as such became the very first tribe member to receive his black belt at the new gym! Here's what SBG Australia had to say about Michael's amazing achievement:
"What a night!!! It was an incredible honour to present the first @sbgaustralia Blackbelt last night at our monster mid-year grading ?
Congratulations to my great friend and long time training partner Michael Wohlfiel on finally joining the Blackbelt ranks ???
Mike started training 20yrs ago and has persevered through multiple frustrating injuries to develop an efficient, technical BJJ game that has stood the test of time.
He is a gentleman on and off the mats, a great coach, an avid student and a much loved and respected member of our tribe. We all look forward to plenty more years of quality training with him in the future ?
Many thanks to Mike's good friends and former coaches @wjcunn1ngham and Fab for sending messages of congratulations which were much appreciated by the entire team ?
Big congratulations also to new blue belts @makerjack, @coreyslavin, @maax.smith and @bakram96 and everyone else who graded and made it a night to remember.
See you on the mats!"
Coach Rich Beaupit's Spider Monkeys
Check out the above video. In it, SBG Coach Rich Beaupit goes through some training with his "spider monkeys" kids class. Here, the trust Coach Rich has built up in his class allows him to make the drill a lot more unique and fun. Throwing pretend, soft punches at the kids as they work their drills, allowing them to learn a valuable lesson about being comfortable when someone is in their face, but in a playful way.
"My Spider Monkeys were working on their simple sweep yesterday, and I wanted to have more FUN with them, so I pulled out my boxing gloves and had them try to sweep me while I was "punching" them.
Getting the sweep wasn't the most important part of the drill. My main focus for them with this is to get them comfortable with someone being in their face hitting them, and talking to them about trying not to reach with their hands, and not to turn their face away from me.
These little people rock, and as much as I am teaching them, they teach me something every time I get to coach them.
To all the parents that trust me with my approach to training their children, I thank you so much.
Hell yeah!
Coach Rich"
John Frankl On Being Rich
"SBG.
You are not rich until you have something money can't buy.
How about this?
Matt Thornton and Stephen Whittier bring me in for seminars. Already blessed!
But last week VP Travis Davison made the trek from Kalispell, MT to attend my Portland seminar. This week Chad Fazenbaker, who trained with me in Korea and received his black belt before leaving, made the 8+ hour drive from VA to attend my seminar in MA. Oh, and Walter Hawkes, who started training alongside me in Boston some 23 years ago, also showed up.
Oh yeah, and my daughter took her first seminar from me as well;)
Truly touched and absolutely grateful for all these awesome people!"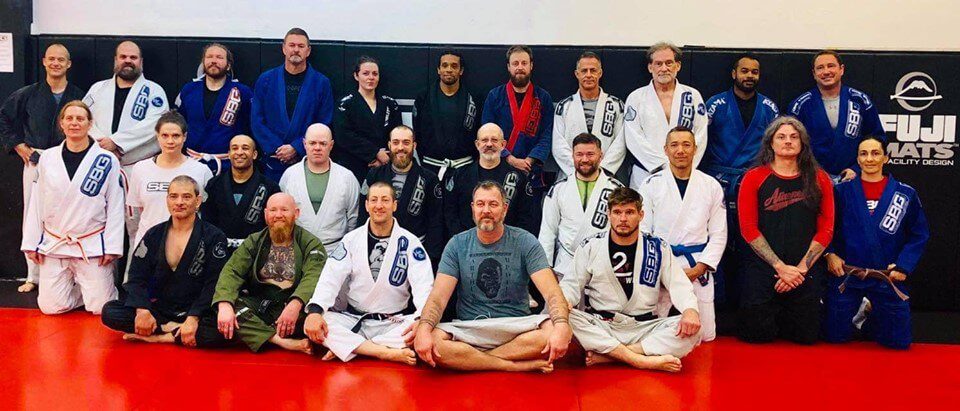 Brand New SBG In Southern California!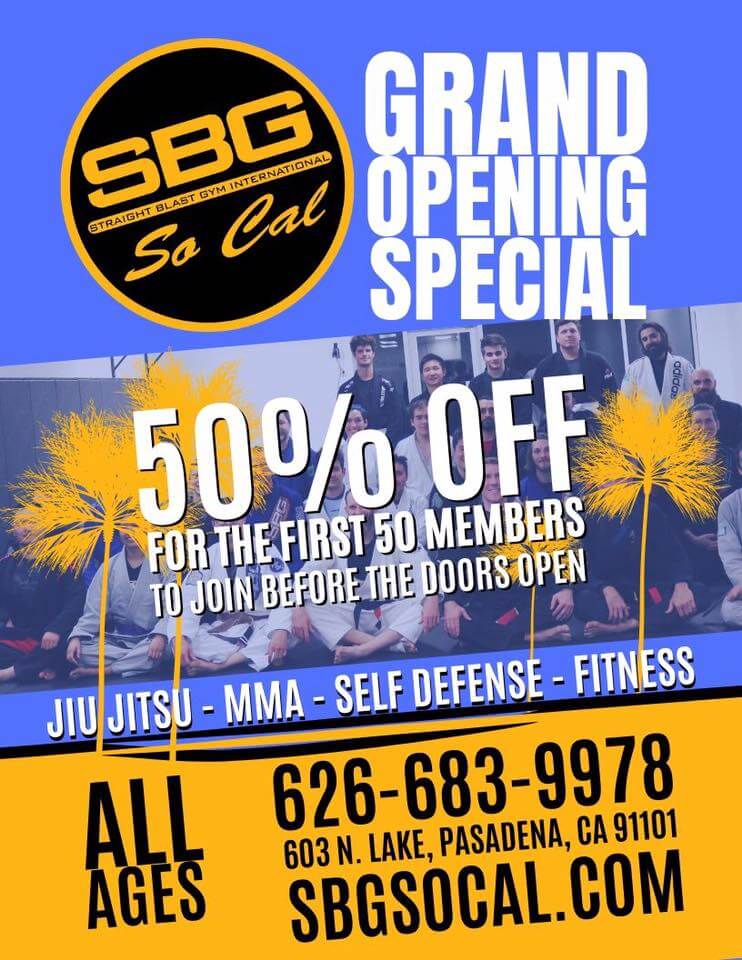 Finally this month, lets extend a very warm welcome to the newest members of the tribe; SBG SoCal!!! This summer, the newest addition to the SBG global tribe will open down in Southern California (Pasadena, to be exact!). Finally, there will be an SBG at every major location up and down the west coast. The gym will be run by owner Jon Boone, a black belt with over a decade of experience in BJJ, alongside fellow coaches Marco Sanchez and Matt Parks.
As part of their grand opening, the new SBG will be offering a staggering 50% of membership costs for the first 50 members!
If you live in the Pasadena area and have been looking for an excellent, friendly, elite level BJJ gym, look no further. Sign up today!
Elsewhere Around the Tribe…