New Videos On The SBG Youtube Page!
Be sure to check in frequently to the SBG Youtube page! Every single week, SBG uploads an amazing range of top quality content, from instructional videos to in-depth interviews with SBG's top coaches. In the last month alone, brand new coaching covering everything from cross sides top to mount bottom became available, alongside Q&As with SBG Head Coach Matt Thornton, and interviews with the likes of Frankl, Haueter, Akins, and Rickson Gracie himself! If you haven't yet, subscribe to the page now and get regular updates.https://www.youtube.com/embed/TfucorQ6bnw
The SBG Youtube page also features previews of some of the premium content available on the SBGU website. SBG University is an ever-growing and increasingly comprehensive collection of instruction from SBG's top coaches. SBGU allows you to access lessons on any aspect of BJJ and combat sports wherever you are. Last month, SBGU uploaded a video in which Matt Thornton covered how base, posture and connection work in BJJ, essentially the most essential aspect for BJJ practitioners to understand. Here's a clip:https://www.youtube.com/embed/KuZtR1mogvY
If you have any burning BJJ questions (and lets be honest, who among us doesn't), or a topic you're struggling with that hasn't been covered the way you'd like, always look out each time Matt Thornton announces one of his Q&A videos. At the end of July Matt shot another series of questions and answers, covering everything from BJJ theory to nitty gritty details of different positions. SBG are always looking to improve their online content and provide the help students need!
SBG University Releases Closed Guard Compendium
One of the most exciting releases from the SBG University is the unveiling of Matt Thornton's Closed Guard Compendium. The Closed Guard Compendium is the culmination of the SBG President's incredible 12 months spent unlocking the secrets of the closed guard. Coach Matt traveled the world on a seminar tour in 2018, focusing purely on teaching the fundamentals behind a successful closed guard. After a full year of endless refining, SBG has produced the compendium; a collection of 45 video lessons covering everything you need to build an unbeatable closed guard game.
Still unsure? Check out this review from an SBG member who signed up for the series:
"I got this yesterday and I've only watched about 10% of it. Its not about a bunch of flashy armbars. It is how you build your guard from the ground up. I'm memorized. I have a bunch of work to do and I can't stop coming back to this.
With SBG coaches like Matt Thornton, John Frankl, Travis Davison and Cane Prevost I sometimes get this feeling like yeah of course this is what jiu jitsu is and how it needs to be taught but the reality is generally more or less just a bunch of flashy armbars provided without context. All jiu jitsu is not created equal. "
Sign up today to expand your closed guard like never before!
John Frankl Seminar At SBG Niagara
Legendary SBG Coach John Frankl paid a visit to Canada last month and stopped in to put on a two-day seminar at SBG Niagara! Coach Frankl's incredible knowledge of BJJ fundamentals, paired with his amazing ability to teach effectively, mean that his seminars are always guaranteed to improve your BJJ. SBG Niagara Coach Rich Beaupit had this glowing review to share after Coach Frankl dropped his knowledge last month:
"Home from Day 2 of Coach Frankl's seminar, and there was more gold handed out today. It was like multiple seminars within one, yet all the information connected and flowed smoothly.
Started where we left of yesterday, and moved forward from there tying everything together, returning to the movements/concepts taught at the start of the first day. Coach Frankl breaks things down to their simplest form, and has organized the material in a way that makes it easy for athletes of any rank to practice and remember it. Everyone can take it home, and begin to implement it into their game immediately.
Some of Coach's words that struck me today, and will have an effect on not only my own game, but my coaching, are "movement for movement, not technique for technique", "it's not how wide you go, it's how deep you go", and "the golden triangle".
Such an amazing weekend. Coach Frankl is a consummate professional. Generous with his time, passion, and expertise, and he is one of the most genuine and sincere people I have the pleasure of being around.
Hell yeah!"
Matt Thornton On Fake Martial Arts
The SBG President has been fighting against the fake martial arts since he first started training and coaching decades ago. Despite the rise of MMA, groups of people still attempt to convince the world of their superior martial art without testing it with SBG's concept of Aliveness. Another month, and another video surfaces online displaying the same flawed training methods, dressed up in a fancy way to allure unsuspecting victims:
"This is what dead-pattern training looks like. You can dress it up in camouflage and commando gear, but it's still little more than the dissection of a corpse" – Matt Thornton
Life Advice From Matt Thornton
With BJJ as in life, Matt provided the following advice at the recent SBG Spring Camp. The most important thing is to establish new friendships and build new connections with people you meet. Alongside that, putting in the time, working intelligently and putting together all the pieces as you go is the only way to really get good at whatever it is you are doing.
SBG Fall Camp Announced
As we enter into August, a lot of us are suddenly realizing that the summer is passing us by at an alarming rate! But don't despair, the end of summer means that the annual SBG Fall Camp is right around the corner. This year the SBG Fall Camp will be hosted by SBG Niagara, and will take place from October 18th to 20th. Sign up early to avoid disappointment and grab awesome savings with the early bird special!
New Video Series From Combat Base
Last month, Combat Base, the gym founded by the grandfather of SBG, Chris Haueter, released its first online video. In it, Coach Haueter reviews a huge array of pointers for attacking and defending in closed guard. For those that don't know, Chris Haueter is a true legend in BJJ, having been involved in the art ever since it landed in the US, and was one of the first 12 Americans to be rewarded a BJJ black belt. Haueter was the coach that presented SBG President, Matt Thornton, with his purple, brown and black belts! Check out the video above and be sure to subscribe to their Youtube page for more great content!
Success At SBG Buford
Congratulations to the kids at SBG Buford! Last month, a strong team of youngsters took the Newbreed Ultimate Challenge Georgia State Open by storm, and came away with an awesome 2nd place finish in the kids team division! Nice job!
Meanwhile, the adults of SBG Buford leveled up as well! Congratulations to Paul Kindzia and Sean Haan, who received their purple belts, and Patrick Messner, who received his brown belt! Amazing work, gents!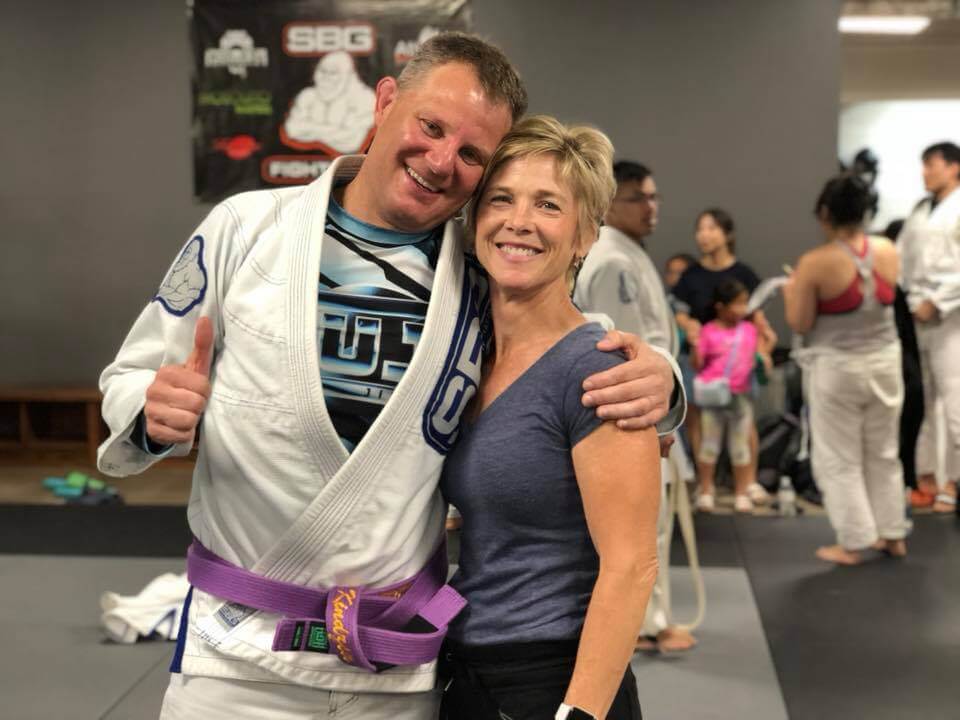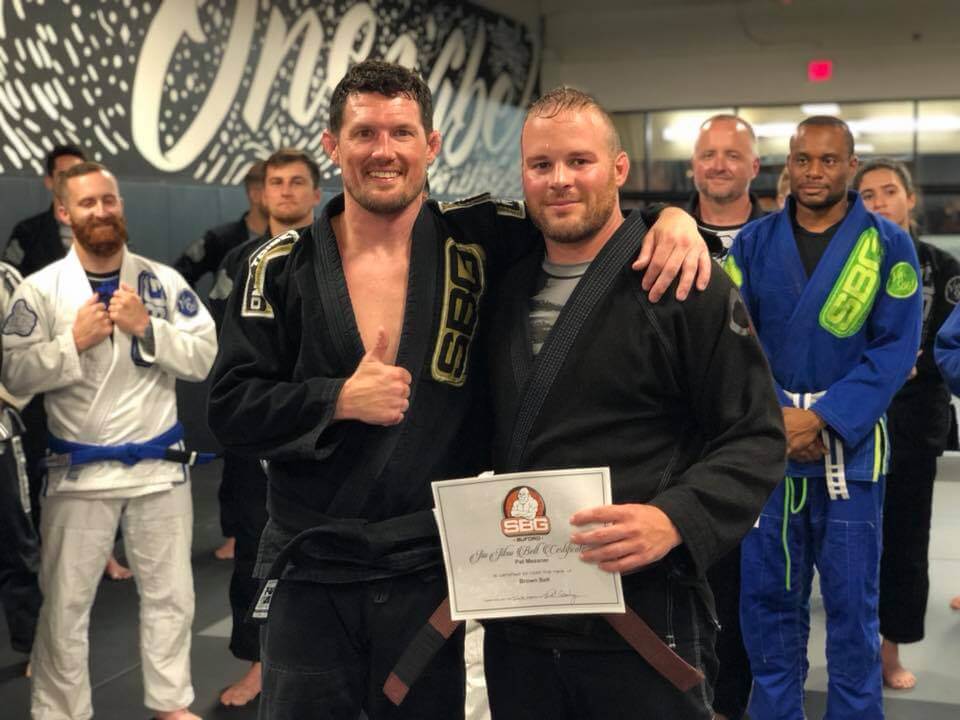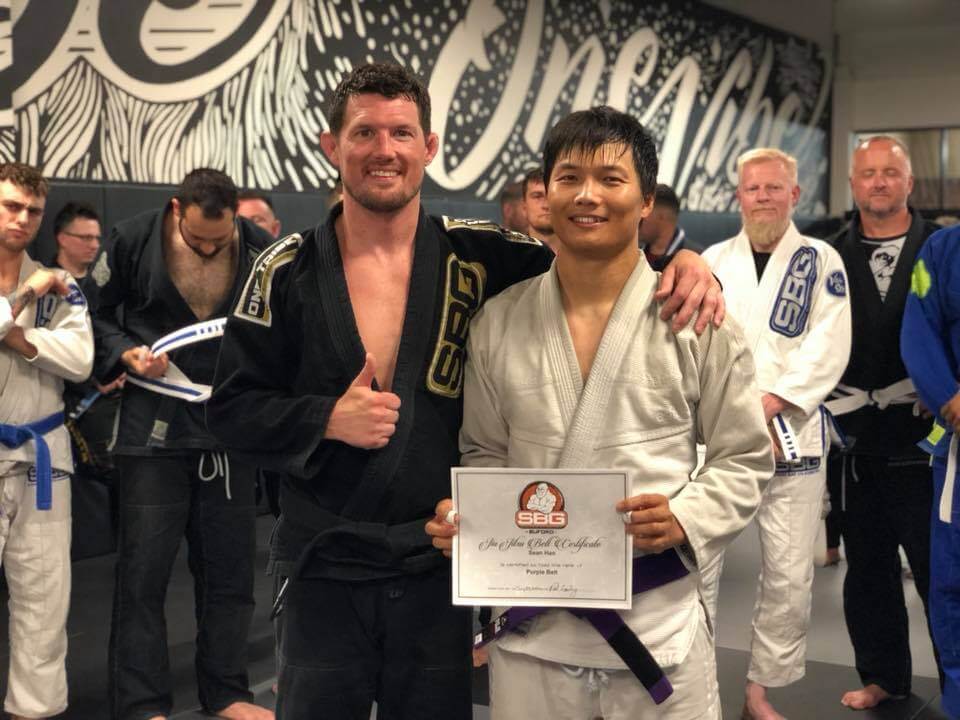 SBG Montana Win Big At Revolution
Congratulations to the athletes from the SBG Montana gyms, who made the long drive over to the Revolution BJJ tournament in Tacoma, WA and came away with an impressive haul of medals. In total, SBG picked up 33 medals. Leading the way were the gym head coaches, with Kisa Davison, Daniel di Stefano and Cody Bassette all picking up medals in the brown, black and purple belt divisions respectively. Seeing head coaches compete in front of their students is always impressive, showing their ability to be vulnerable, test themselves and lead from the front in a way that their students can emulate. Amazing work coaches!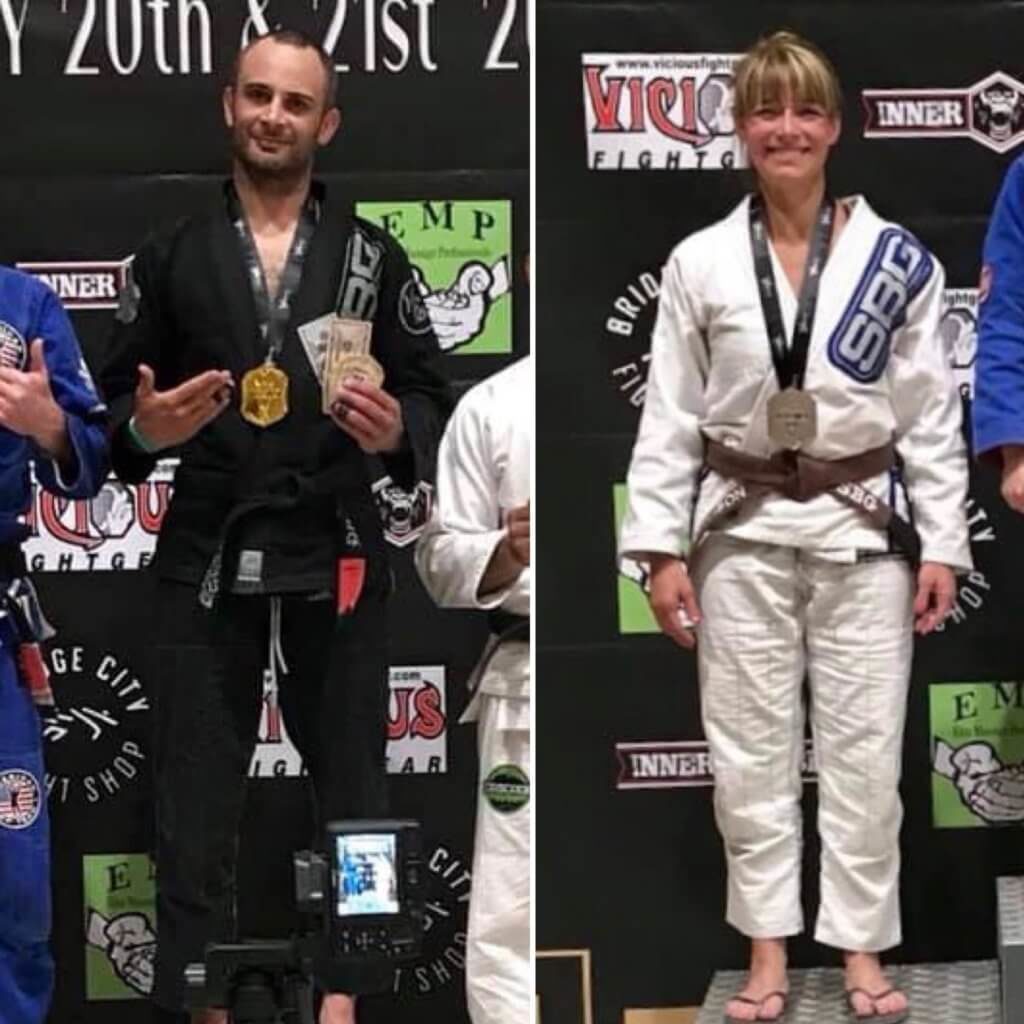 Happy Birthday to Karl Tanswell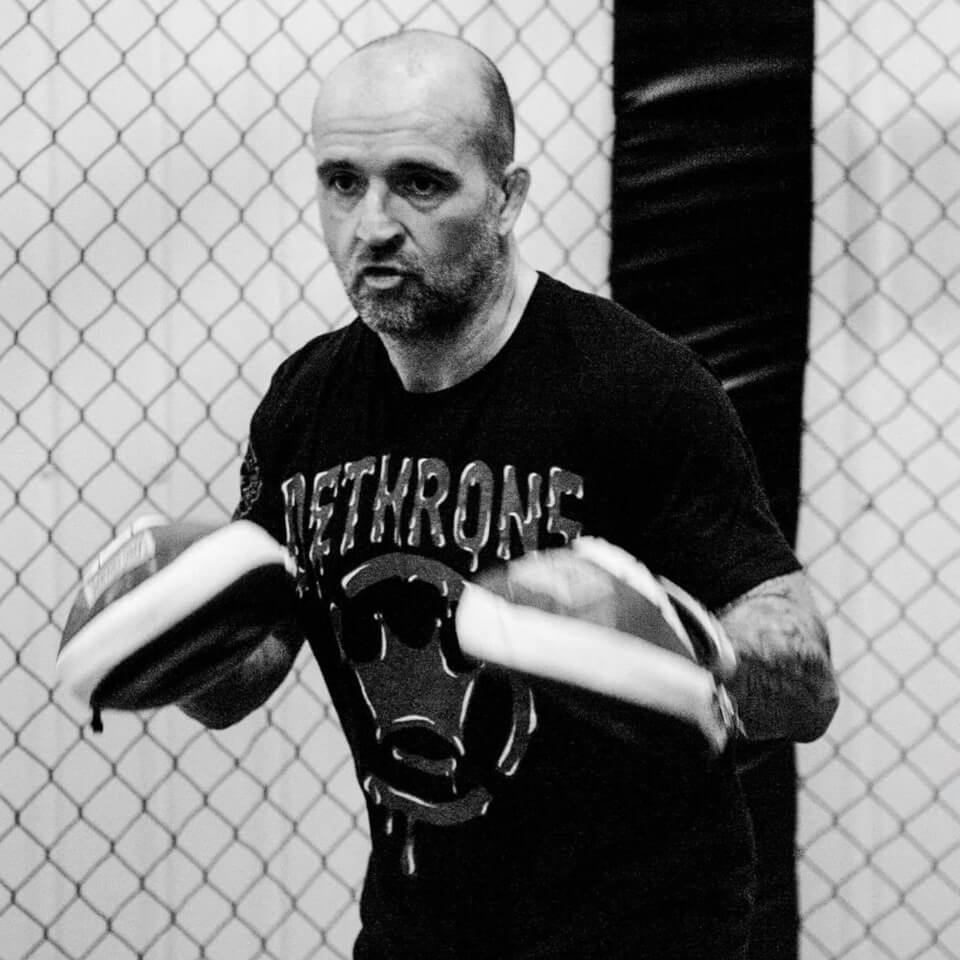 It's been just over a year since SBG lost one of its favorite and most influential faces. This July would've seen SBG Manchester founder and coach, Karl Tanswell, turn 50. Happy 50th birthday, Karl!