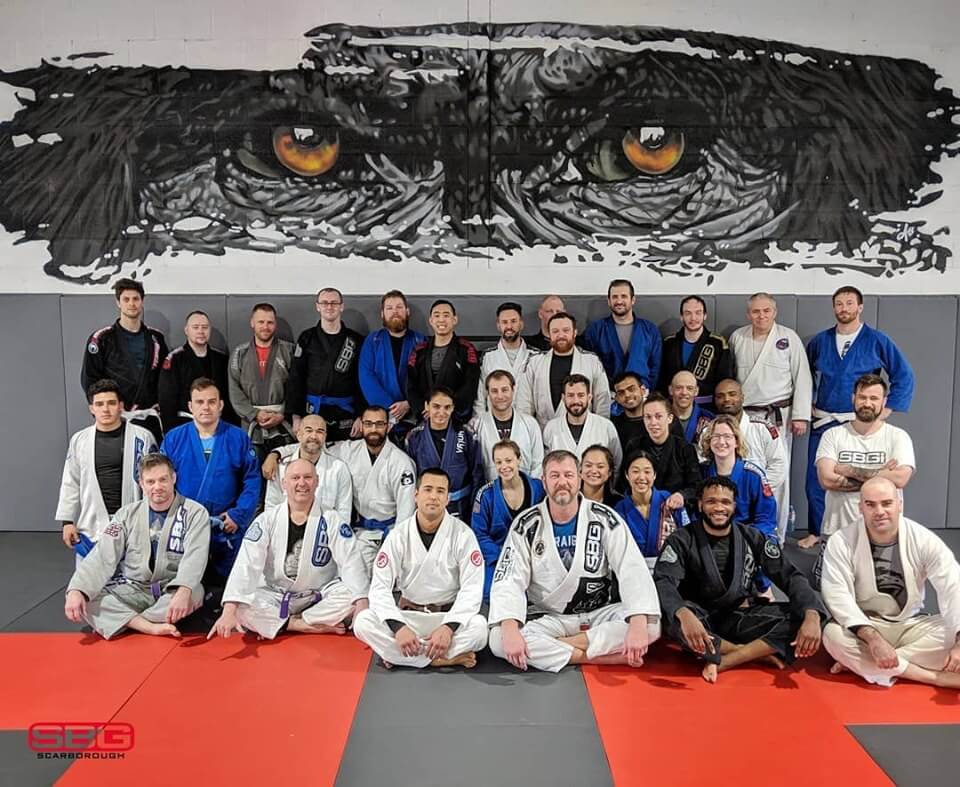 The Matt Thornton Seminar Tour Continues!
This month saw the SBG President head out into the world far and wide to spread more top level BJJ knowledge. On his first stop, Matt headed up to Canada to visit SBG Scarborough. There he continued to provide the tribe with the fundamentals of surviving and escaping from any position. Matt's Survive and Escape curriculum has been developed over the last six months of intensive coaching, not to mention the decades of experience the SBG President has already amassed. Throughout 2019, Matt has been gradually trimming down and perfecting the fundamentals of surviving and escaping to its core components:
"Survive & Escape seminar done. Minor adjustments to progressions. New things learned. New improvements to be made. Every class is better than the last. In the end, it's all about making the right connections." – Matt Thornton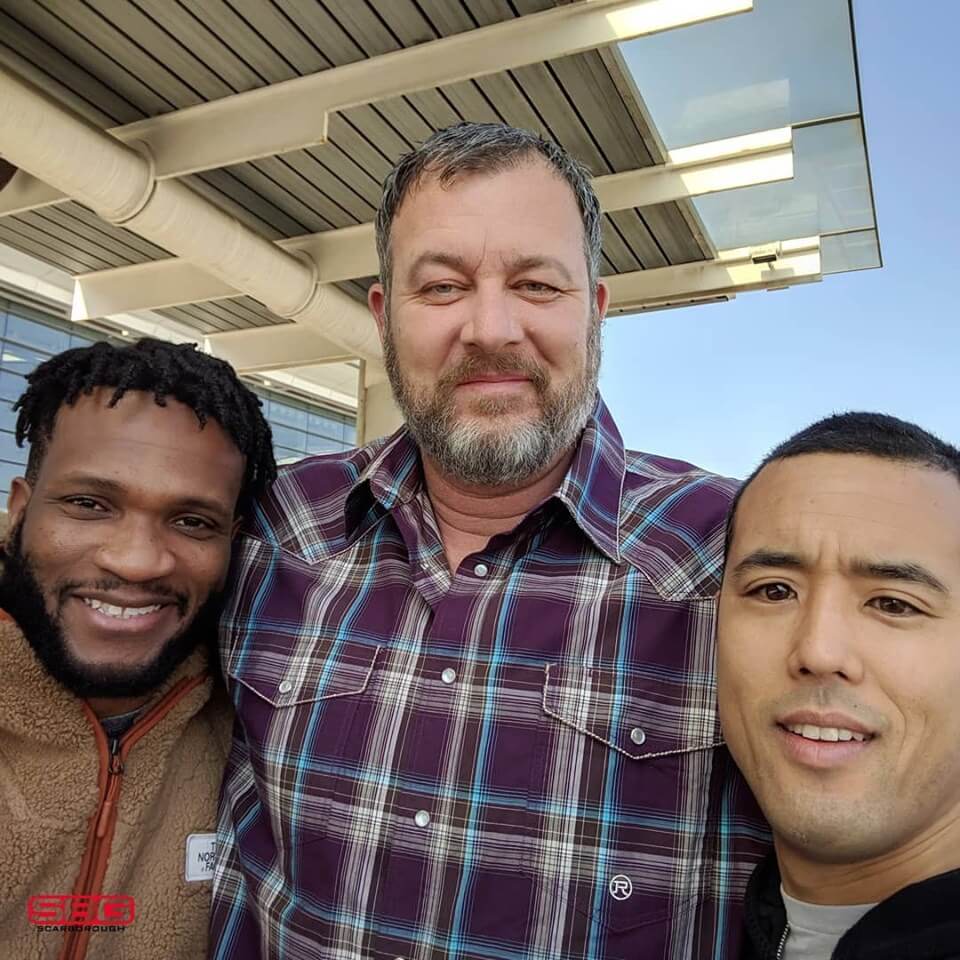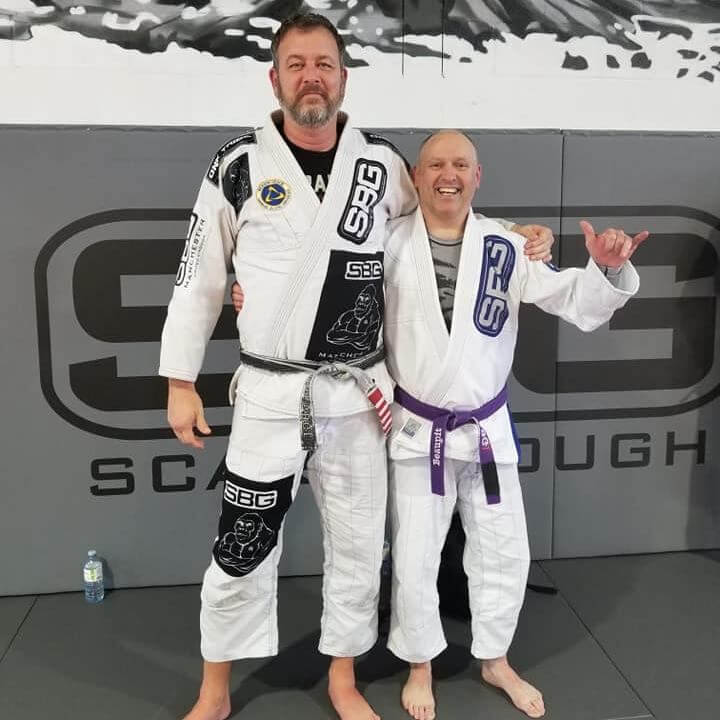 Following Canada, Matt headed towards the opposite pole and spent the end of May at SBG Australia! Here's a sneak peak at some of the thought process that goes into one of Matt's seminars. As always, Matt's teaching boils down to fundamentals, "what is most important, not what is most basic".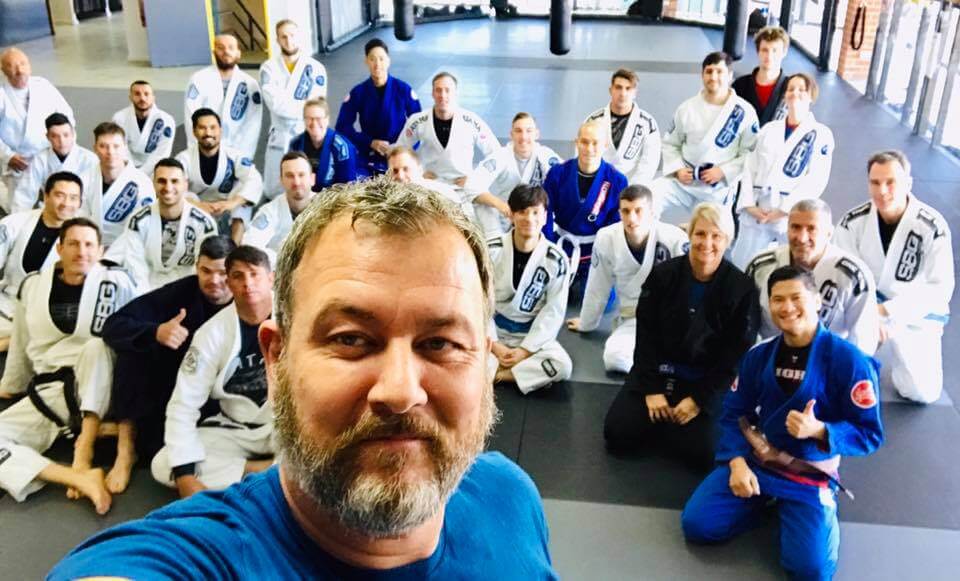 Next up for Matt is a trip up to SBG Edmonton this weekend! If you are in the area and get the chance, definitely sign up before it's too late. Matt's two day seminar will run on Saturday 8th & Sunday 9th of June. Don't miss out! Then after his second trip to Canada, Matt will be heading across the pond to the UK, where he will be joining tribe members from across Great Britain for the SBG UK Summer Camp. Matt Thornton will be teaching his seminar material alongside a host of other top, guest coaches, between Friday 14th & Sunday 16th June. This is always an incredible event and one not to be missed if you are in the UK and looking to improve your BJJ game.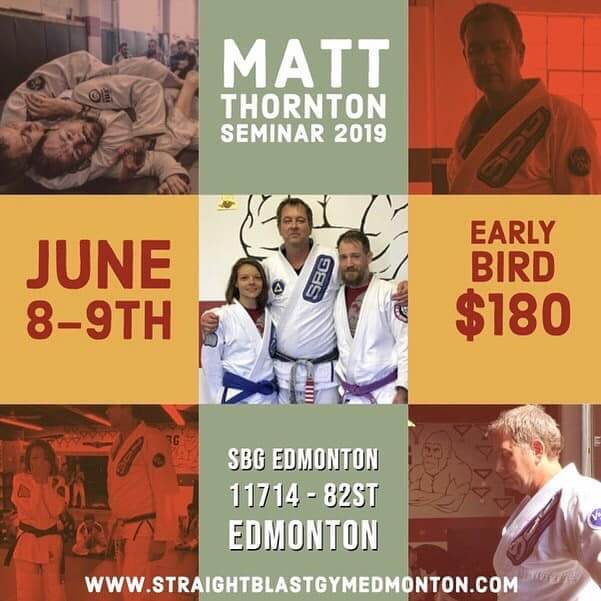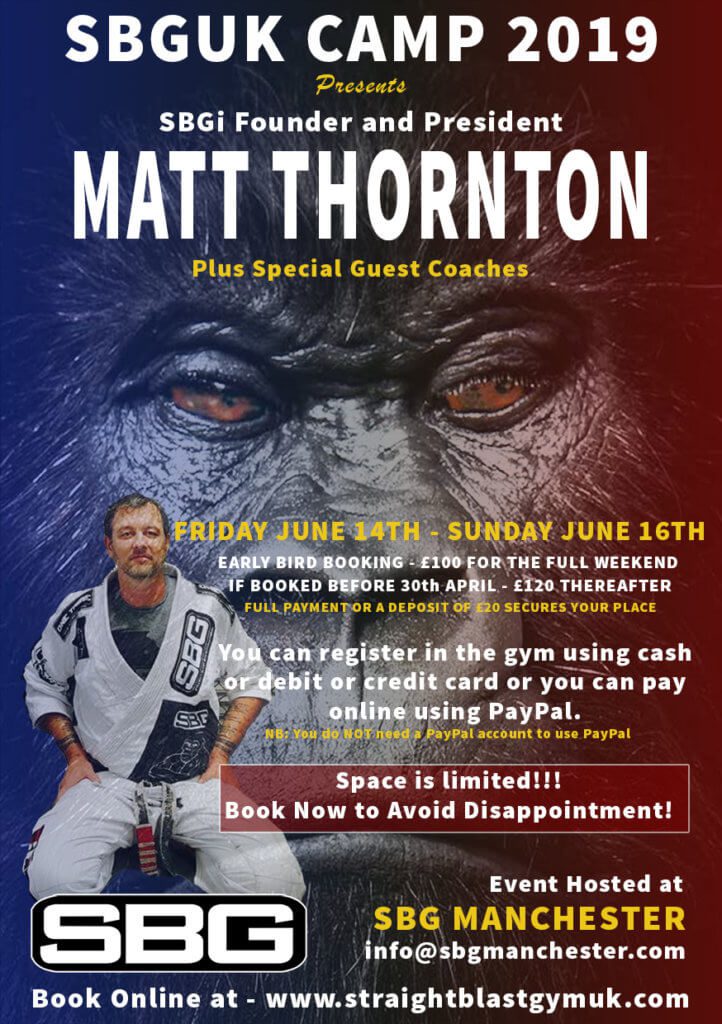 John Kavanagh Seminar in the UK
SBG Ireland founder and one of the world's elite MMA coaches, John Kavanagh, paid a visit to the tribe members at the Full Contact Performance Center in England for a seminar in May. With John Kavanagh's schedule as hectic as it is, it is a rare treat to be able to experience one of his seminars. As expected, the coaching did not disappoint. SBG athlete and UFC fighter Davey Grant shared this about the experience:
"Fantastic seminar from SBG black belt and SBG Ireland Head coach John Kavanagh at Full Contact Performance Centre. Great work from all the guys. Sorry for the people who missed out but we have SBG Summer Camp coming soon at SBG Manchester featuring Matt Thornton SBG Founder and President.
We will be staying in Manchester Friday and Saturday night for this and it is not to be missed. I need to k ow ASAP so we can sort accommodation and places out.
SBG is so much more than your regular MMA/BJJ gym it is a network of some of the best coaches/students on the planet and an honour and pleasure to be apart of."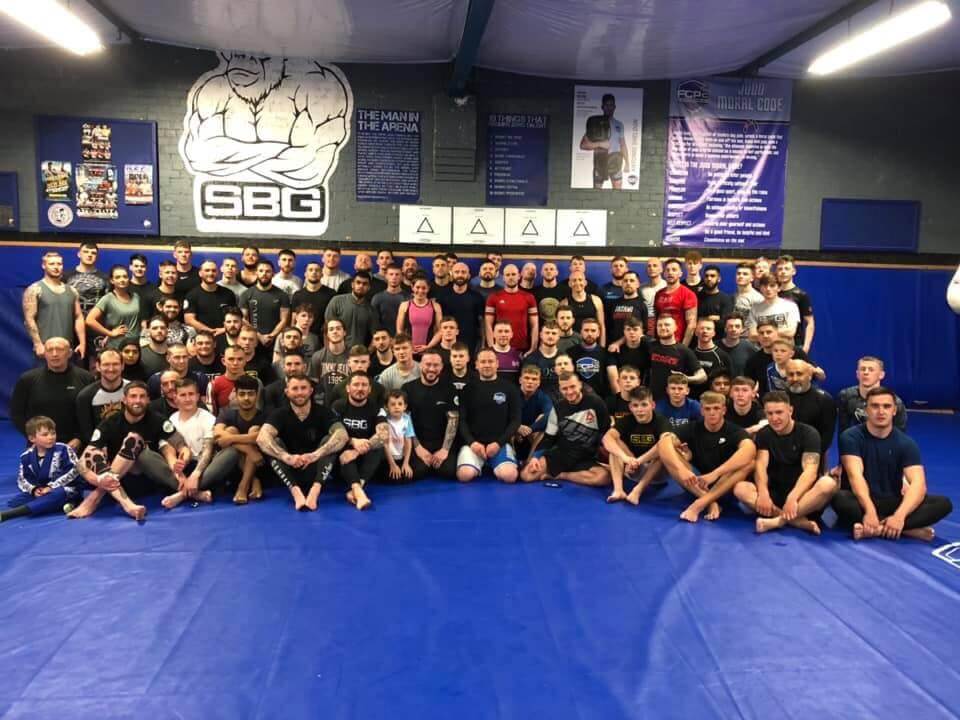 Matt Thornton On SBG Coaches & Appreciation
"I've seen a few articles where coaches (not SBG) have complained about the job being thankless, or unrewarding.
In my experience, nothing is further from the truth.
The job of coach, done right, is a lifetime appointment. In that lifetime many will come, many will stay, many will move on. In that lifetime students grow into training partners, who, if you're good at your job, can probably beat you at the game you originally taught them. You will age. You will deal with injuries. You will have students you become close to that will move on to spread their own wings; and others who end up suffering great tragedies, or even dying.
But, I believe that If you keep your head in the right place, by which I mean filled with gratitude for your own coaches – and – you hold true to what my coach Chris Haueter has always issued as the Prime Directive: you never stop rolling – then, over time, you might realize this is the best job in the world." – Matt Thornton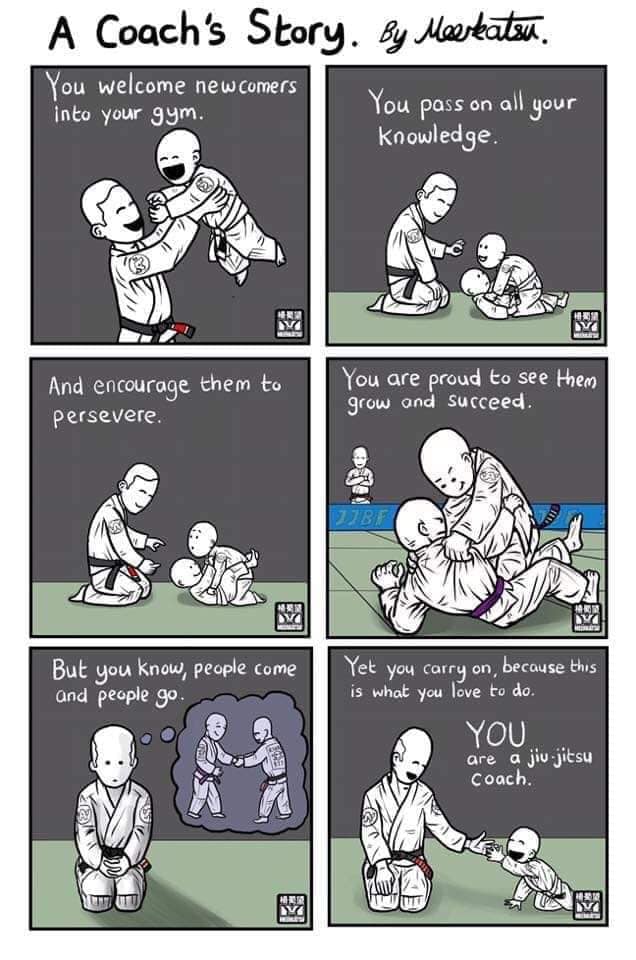 Stephen Whittier On Throwing Elbows!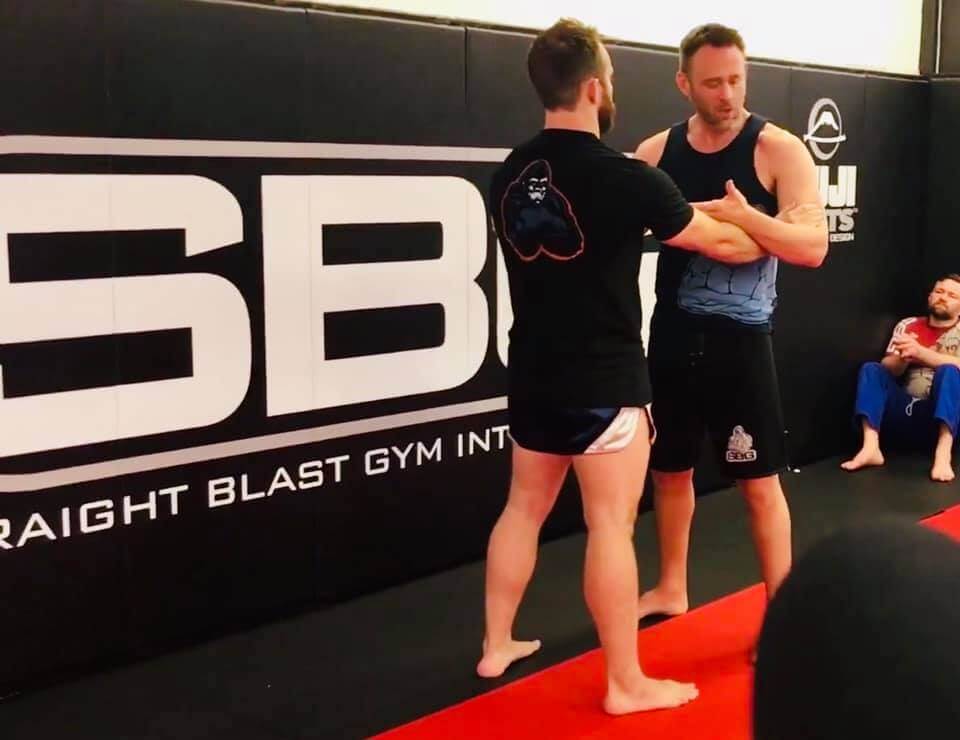 If you still haven't signed up for SBG University, you should, it is chock full of amazing footage featuring the best coaches from the SBG world teaching their specialties!
In May, SBG U posted a brand new video; Stephen Whittier teaching everything you could ever need to know about throwing elbows. This is a full, 40-minute video on the intricacies of the elbow from one of the highest ranked Muay Thai instructors in the entire country!
If you have any interest in improving your stand up game, check this video out today at SBG University!
SBG Student Visits The SBG Headquarters!
SBG student Joe Knott paid a visit to the SBG headquarters during his recent visit to Portland. Proving that the motto of "One Tribe, One Vibe" is alive and well in the PNW, Joe was welcomed with open arms and had nothing but great things to say about his time there. Glad you enjoyed your stay, Joe!
"So this week has officially passed camp week and is going in the books as my favorite week yet @ SBG.
As if it wasn't enough already we added to it in a big way today. I had the opportunity to visit the mothership tonight and got 2.5 hrs of pure Jiujitsu game changing gold.
Thank you Coach Matt for welcoming me into your gym and making such a significant impact on my game in such a short amount of time. And thank you Coach Stearns for giving me a post passing option that I'm going to drill and develop until it's a concrete part of my passing plan. I'll definitely be back for more on Thursday!"
Women in Jiu Jitsu in the Irish Times
SBG featured in this article on the Irish Times news website in which a female journalist helps to dispel the myths around the BJJ and MMA world. In the article, the author discusses her curiosity with BJJ and her first steps into the gym where "the best in MMA" trained; SBG Ireland in Dublin. There she found a welcoming community full of "stable, disciplined thinkers" unlike any stereotype she had anticipated meeting.
SBG Team Wins Tag Team Submission Grappling Match
Speaking of women in jiu jitsu, congratulations to Amanda Diggins and Vanessa Mariscal who took part in the latest Submission Underground card. Amanda, a veteran of Submission Underground and black belt world champion, teamed up with former Invicta MMA fighter Vanessa to compete in a highly anticipated tag team grappling contest. The sheer wealth of experience between the two allowed them to secure the victory despite the highly unusual rule set.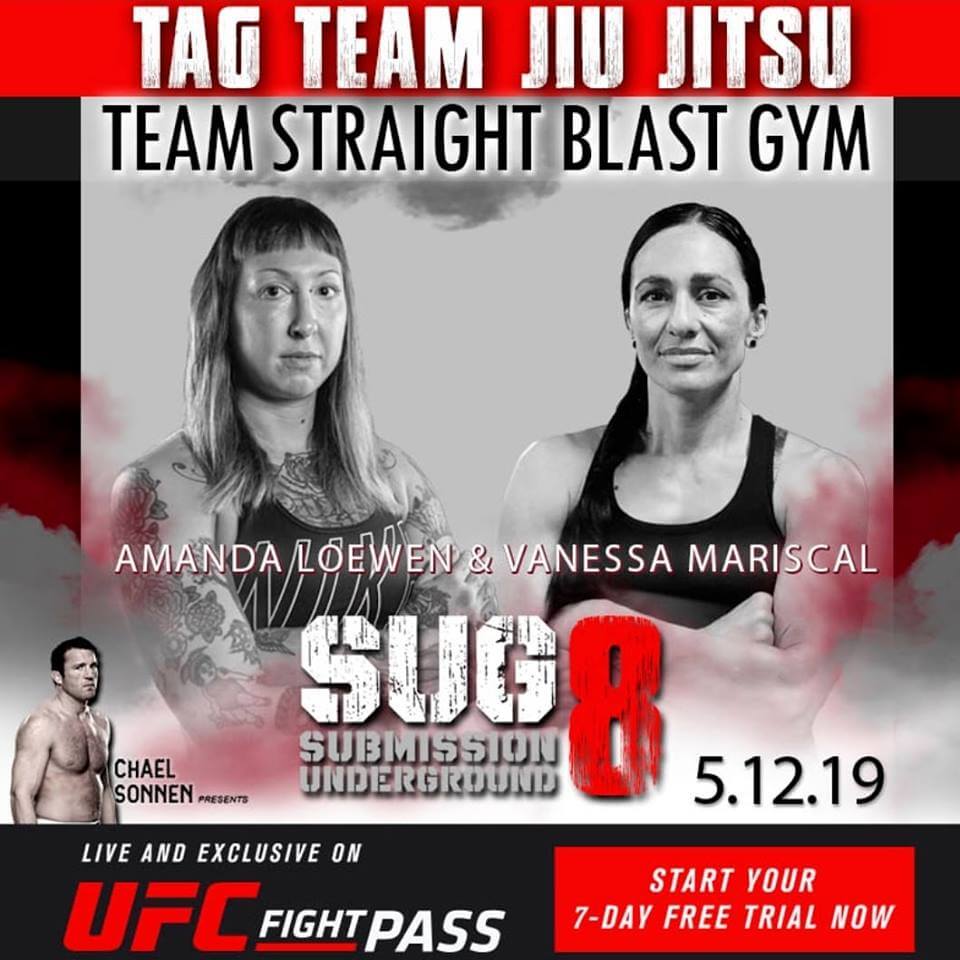 Athens comes together for the booster club tournement
On May 18 the Medalin' Monkeys Booster Club (MMBC) raised close to $1500 for their 501(c)3 non profit. Much fun was had as spectators were treated to a great day of grappling and tribe building. Coupled with the MMBC's Garage Sale from earlier in the month (May 4), over $3000 was raised for this wonderful cause. Now even more sponsored athletes will be able to travel and compete while in search gold medals.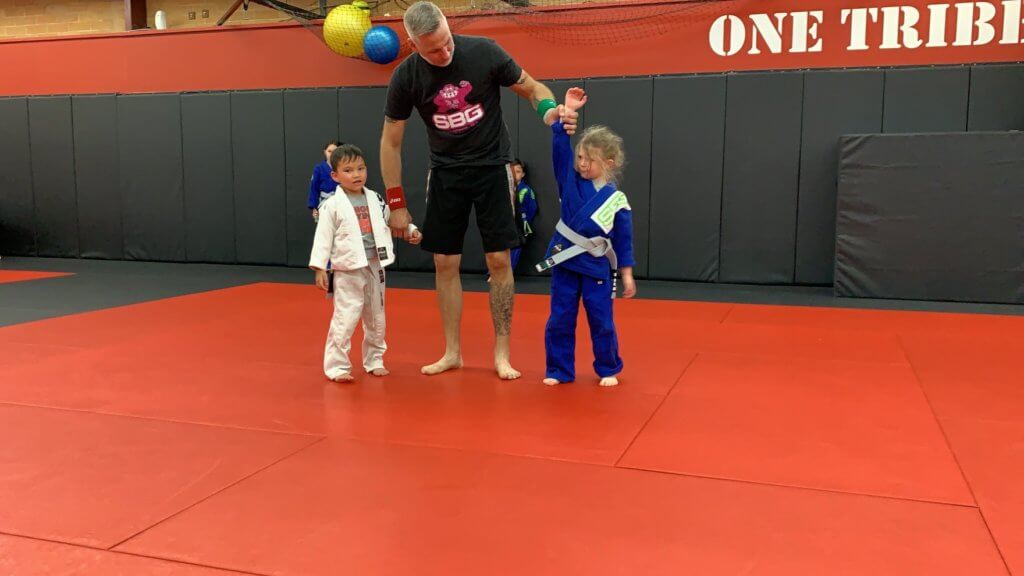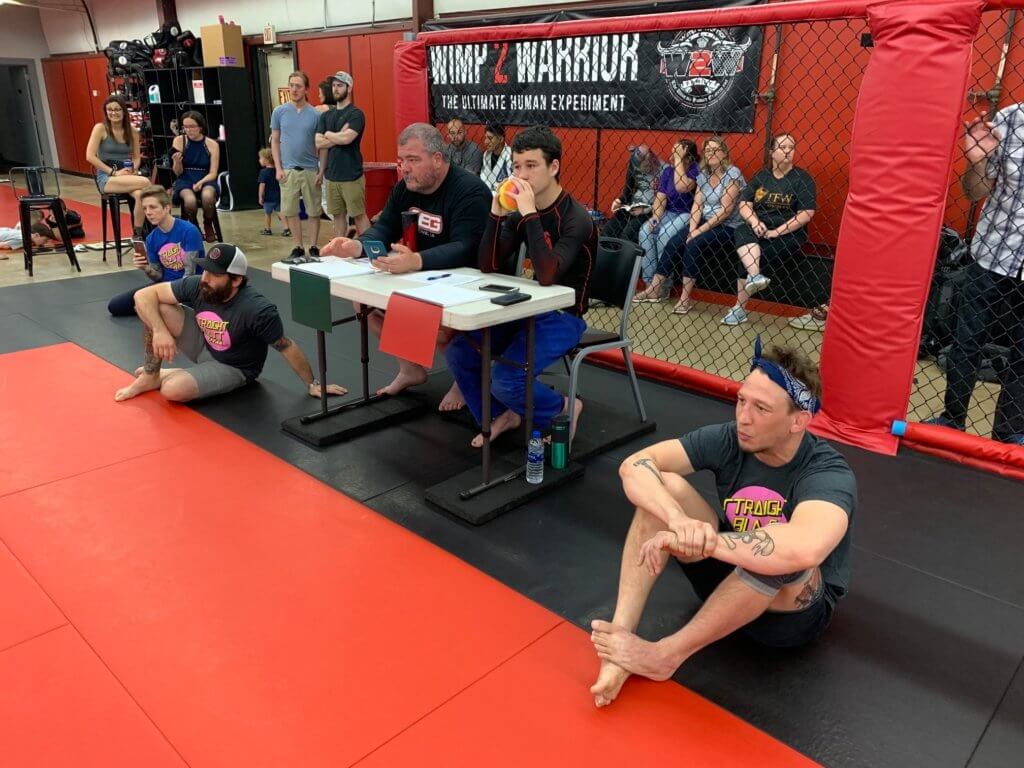 Burton Richardson Reminisces On SBG
Check out this footage from an old school Jeet Kune Do instructional video from 1998! In the video, Burton Richardson, writer for Black Belt magazine and president of Jeet Kune Do Limited, demonstrates the original "straight blast"; intercepting an aggressor's attack with a series of straight punches while applying forward pressure.
Ladies Camp Starts this month. Register today and visit beautiful Athens Georgia for the largest ladies camp to date!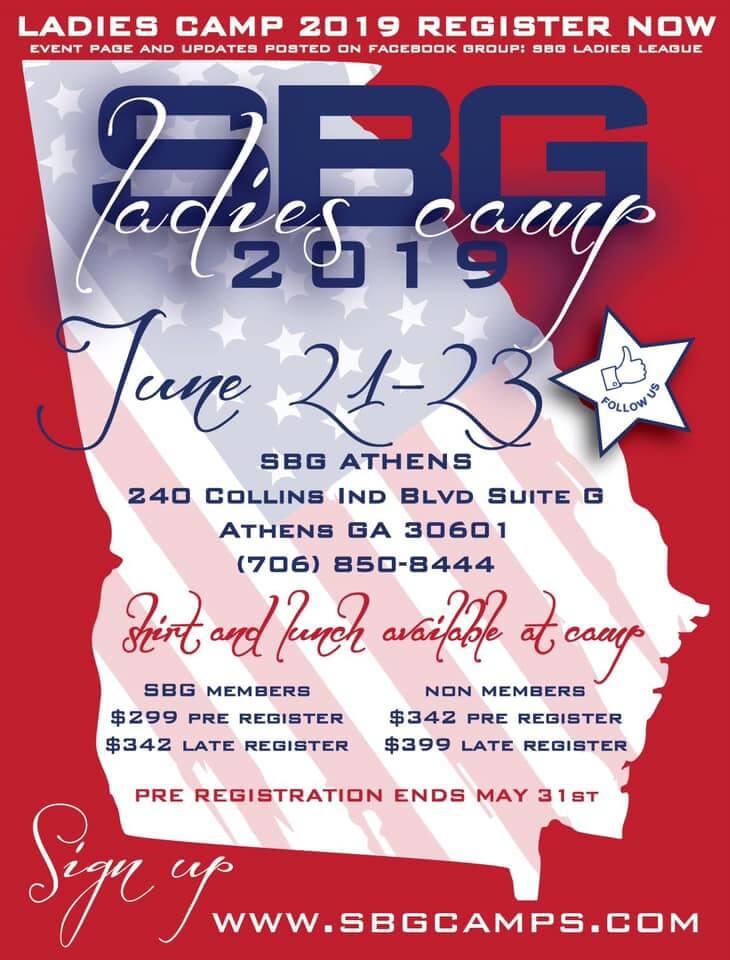 Matt Thornton On The Student Facing The Teacher
"This is perfect.
How many black belts would roll with one of their own black belts, in an auditorium filled with their own students?
How many black belts would understand how important it is that their younger black belts can beat them?
How many realize what a meaningful thing this was for both men?
Well done, Travis. Well done, Allen-gus Nolte. You both represent the best of us.
SBG. " – Matt Thornton
The Great Work of the Gorilla Booster Club
Before the match in the last video, Coach Travis reffed kids matches and Coach Gus, well, coached. They volunteered their time for young athletes and then they got on the mats and competed just like everyone else. They do it because they want the best for their athletes.
They also volunteer their time, traveling to competitions – long drives, early flights, and grueling days – because they want the best for their athletes.
The Gorilla Booster Club makes it possible for these stellar coaches to nurture stellar athletes. Make a donation to the Gorilla Booster Club today and YOU become a part of this amazing legacy.
In the below video, the SBG Montana video podcast covers the Gorilla Booster Club's Gorilla Cup. The event, and the club in general, raise money to fund the travel and training costs of young competitors who struggle to afford competing in the sport they love. The amazing work the SBG Montana team has done over the years is fully evident here, as the turn out for an SBG-only event is as high, if not higher, that most regional tournaments!

Video Q&A With Matt Thornton
This month's SBG video blog sees the SBG President sit down in front of the camera for another Q&A session. This time though, instead of simply answering questions, Matt steps on the mat and works through some problems in real time. As always, Matt's focus in this video is on fundamentals; what is most important in any given position.
CLOSED GUARD RELEASE DATE!
Celebrate America's birthday with Matt! Coming July 4th weekend Matt will be releasing his newest complete lesson plan, The Closed Guard Compendium. Over 45 lessons neatly packed on the SBGU platform. Click and enter for early release notice! CLICK HERE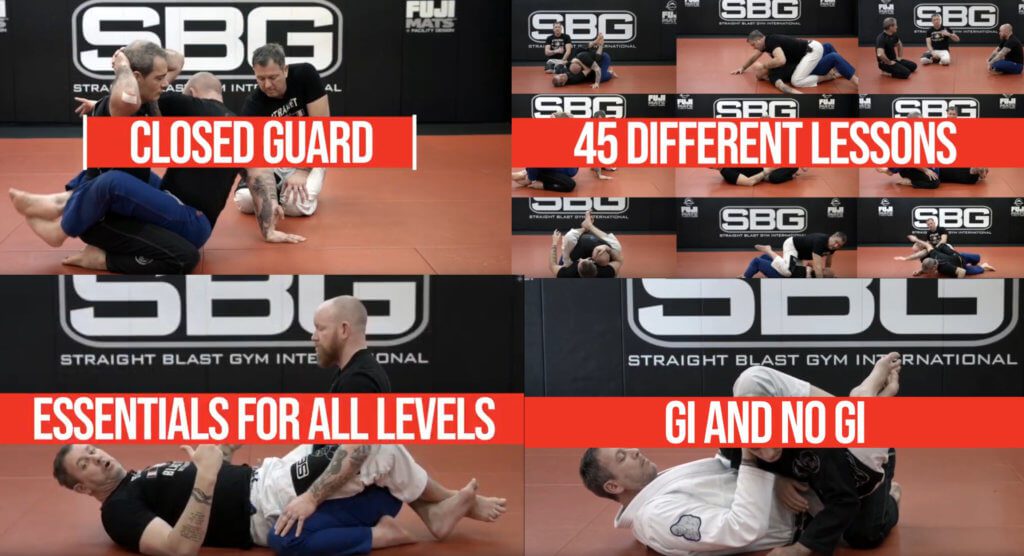 Scott Thometz on his Black Belt Stripe Ironman
For most SBG tribe members, the moment Matt Thornton ties your black belt around your waist is the final moment you ever have to worry about the prospect of being the center of another SBG ironman. Not so for SBG Idaho's Scott Thometz, however. The SBG coach made the decision to test his BJJ by running through an ironman as part of receiving his first black belt stripe! Here are his thoughts on the event:
"I decided to Iron man my 1st degree Blackbelt today. It isn't really SBG tradition to do so, but I wanted to challenge my Jiu Jitsu. My plan was to stay safe and be patient and to find my opportunities. About halfway through my purple belts, my fatigue started to really hit me. I remember thinking to myself "why the fuck did I want to do this". I shutdown that train of thought and focused on performing to the best of my abilities. I had two goals, submit everyone up until my blackbelts and to try to at least sub one of my blackbelts. I succeeded in the first goal, although barely. I wasn't successful on the second. I got submitted by every single blackbelt. I learned so much today and although my body is wrecked, I am glad I challenged myself and put myself in that uncomfortable position. I am always willing to go through the struggle to gain the reward. I was hoping to lead by example and encourage other blackbelts in the organization to at least consider taking up this tradition. Thank you to everyone today, you helped me become a better Jiu Jitsu player."
"Canadian Geometry" & Korean Systema
Matt Thornton and the tribe at SBG have spent decades working towards uncovering truth as it pertains to combat and self defense. Starting out in a time when the mythical martial arts from "the East" were all the rage, Matt Thornton has had to work against a lot of believers in the mystical powers of some fighting styles. Despite the ever-growing influence of the UFC and MMA more generally, people still fall for make-believe like that depicted in the video above. Truth in combat sports transcends rule set, style and place of origin, and just as there is no "Canadian Geometry", but just geometry, so too, an ineffectual fighting style like Systema remains ineffectual even if it comes out of Korea.
Just as truth works the same way regardless of venue/culture/etc., falsehood and delusion also fail the same way, even in the mystical East.
New BJJ World Champ At SBG Drayton Valley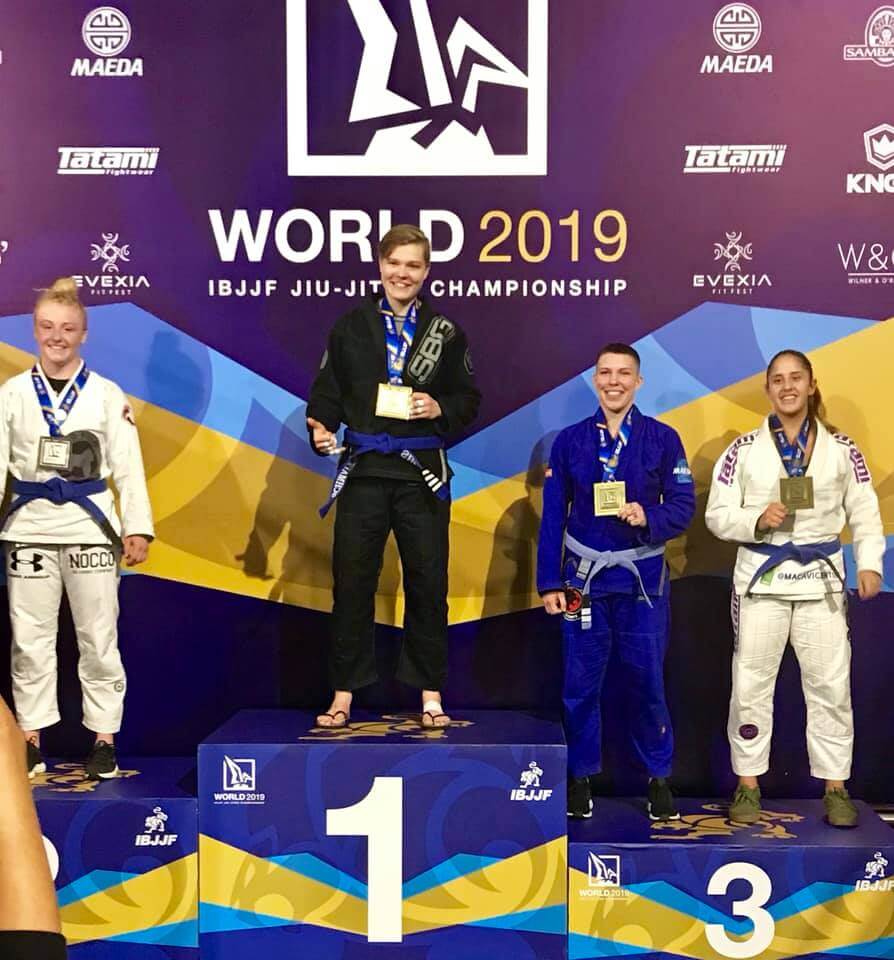 Congratulations to Katrina Schmale, who after two years of immense effort achieved a huge goal and became an IBJJF blue belt world champion! After trips to compete in Boise and Tacoma to ready herself for this huge test, she finally stepped onto the world stage and ended to day stood atop the podium in first place at the young age of 21! Who knows what heights Katrina might reach, but for now, many congratulations on your great achievement.
Like any SBG tribe member, Katrina was humble in victory, thanking everyone who played a part in her success:
"This journey has been surreal… So may people have helped me, supported me, pushed me I don't know were to begin…
My family and friends legit, put up with so much while I was training and traveling the past few months.. ?❤
My home gyms Sbg Drayton Valley and SBG Edmonton are full of so many incredible people who invested countless hours and early morning into me. They are the reason I come to the gym everyday. I am absolutely nothing without my training partners and coaches. ❤
And my second home SBG Montana.. you guys are incredible, Jen Johnsonand Derrick Moody giving me a place to stay, coach Leah Taylor and Michael Ransom put so much extra time into me while I was visiting, fixing holes in my game and giving me so much sound advice. Everyone in Montana became family, I love you all.❤? And of course to Coach Travis Davison , Every time I had to sit in the pull pen, nervously waiting for my next match I looked down, across the Walter pyramid and would see Travis, waiting by my mat… I'm just a blue belt from Alberta and I somehow managed to have one of the best coaches in the room, who took the time and flew all the way down to California to coach me… that it incredible, that is SBG ❤
I was absolutely honored to receive my purple belt yesterday… But honestly I didn't want it…. it scares me, I feel as though I just got my blue belt and I wanted more time… but I realized something last night, while stuffing my face full of nachos… being scared is a good thing, comfort breeds mediocrity. So the new goal is set… let's do this again next year.. ??"
SBG Athens Ironman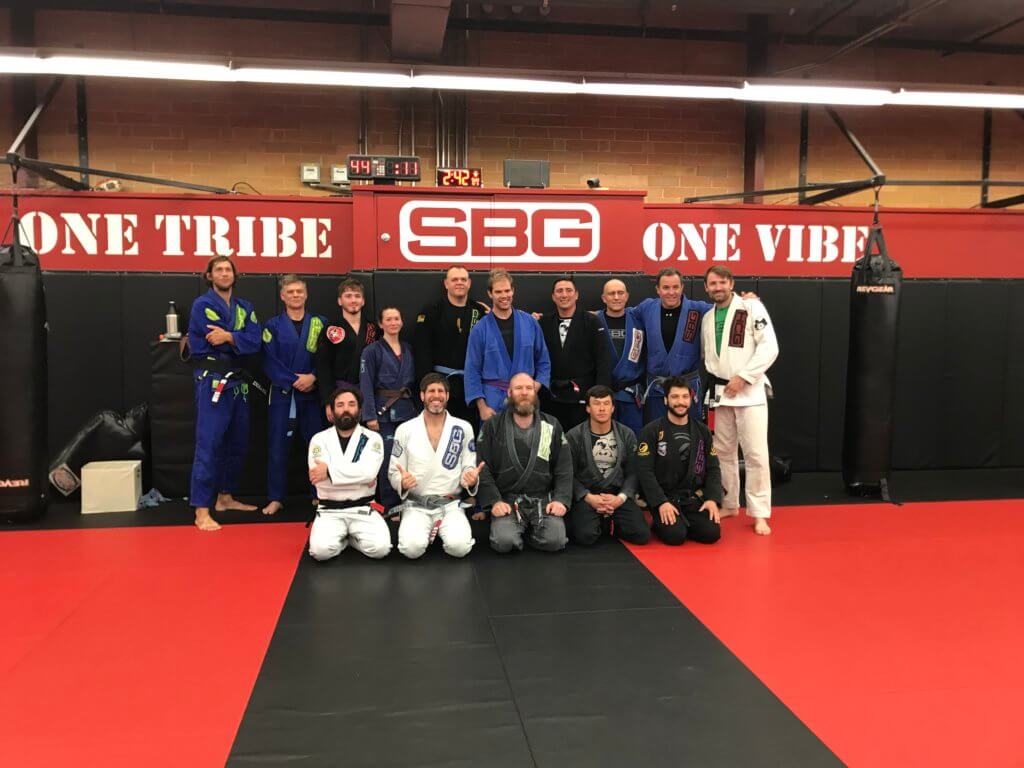 On May 5th SBG Athens had their most attended (100 plus) and best Ironman Belt Ceremony to date. Two new blue belts were made; along with two new purples, Jason Holbrook and Gabriel Peryam, one new Brown Belt, Viki Timian, and the 10th Black Belt (after 2 hours and 10 minutes), Lucas Federico. Lucas is the ninth SBG Athens Black Belt to go all the way from white to black. All of the black belts were in attendance making it truly something special.
SBG Montana's Newest Black Belt
Congratulations to Rick Plavidal, who was presented with his BJJ black belt in May by SBG Montana Head Coach, Travis Davison! After six years at SBG, and a lot longer training in both judo and BJJ beforehand, Rick was awarded with this crowning achievement at the age of 64! Amazing work. Great job, Rick!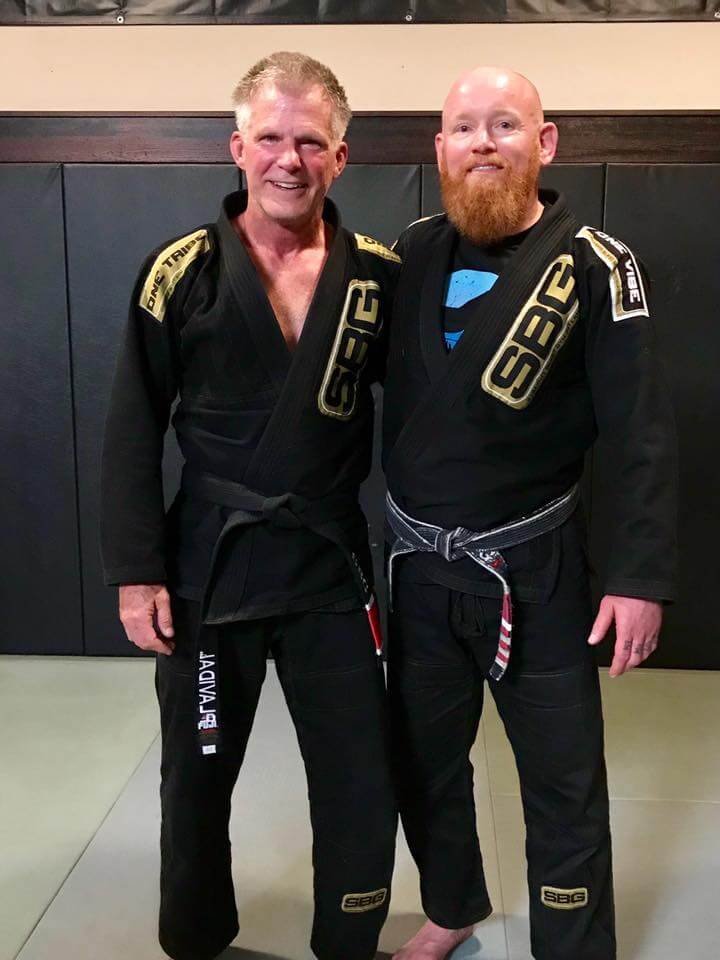 "Congratulations to SBG's newest black belt! Rick Plavidal is 64 years young. ??
He came to Coach Travis as a Judo black belt, and Jiu Jitsu purple belt, 6 years ago.
A business mentor to Coach Travis, and an inspiration to everyone.
Well done, Rick. And well done, Coach Travis." – Matt Thornton