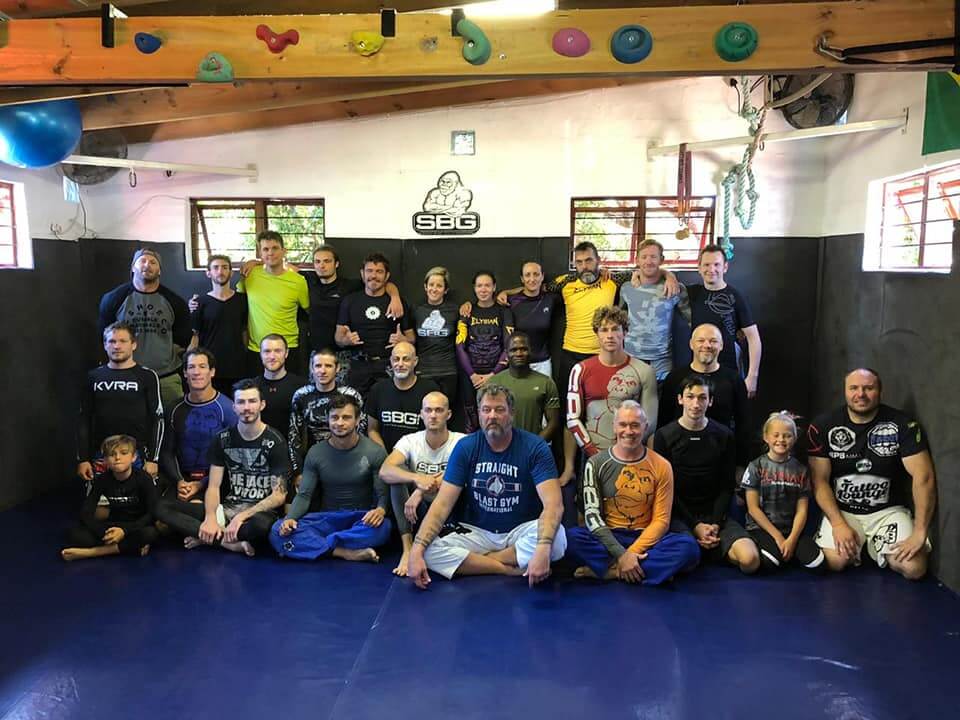 New Podcast with Matt Thornton & John Kavanagh – To Watch Click Here
Check out the latest SBG video podcast. This month, SBG President Matt Thornton sits down with SBG Ireland Head Coach, John Kavanagh! This episode is not to be missed. These are two of the most influential coaches in both SBG and the world of martial arts as we know it. Both started out coaching in small, local gyms, and together helped built one of the most important coaching methodologies, and important organizations, in the MMA world. The conversation starts with the discussion of motivation. Listen now!
Matt Thornton Heads to Africa
Last month, SBG President kicked off his annual seminar tour with a family trip to Africa. In between seminars on the core concepts of Surviving & Escaping in BJJ, Matt took the time to explore an amazing part of the world with his family. One of the key elements that makes SBG's approach to teaching so successful, is that it focuses on fundamentals; the most important details that make movements and techniques work, regardless of size, strength or rule set. Here, Matt Thornton demonstrates that to full effect against this seal: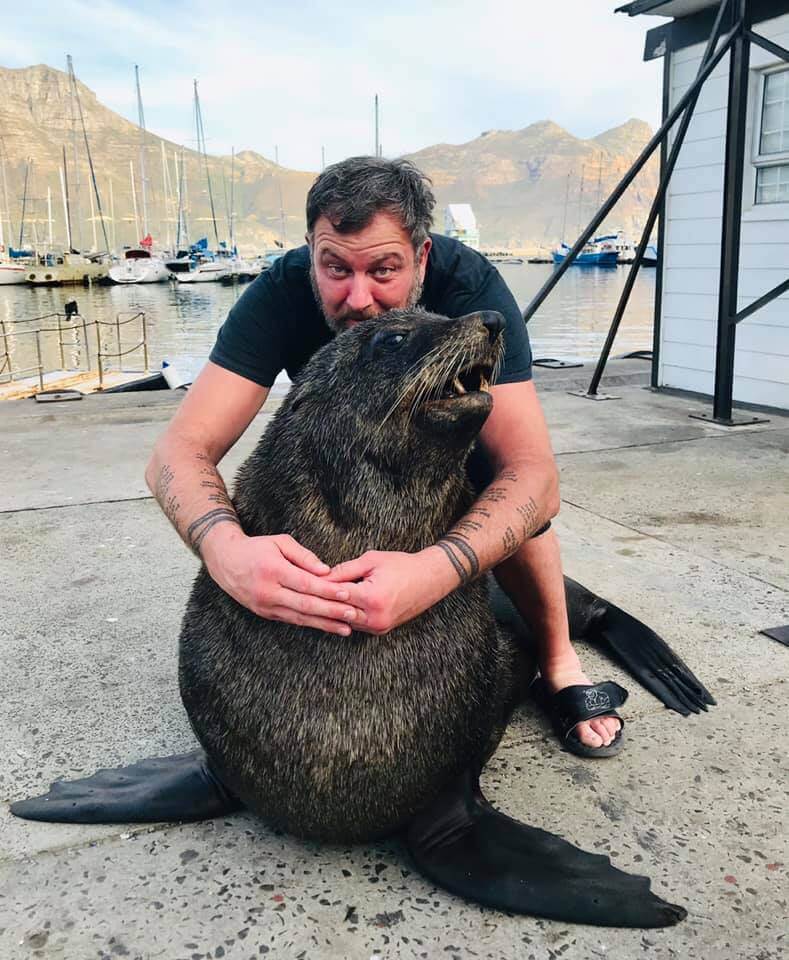 One of the beautiful things about SBG is that it allows its coaches and students to travel to every continent and find a home away from home. The familiar gorilla can be found across the globe welcoming SBG tribe members from all over. In South Africa, SBG Cape Town hosted the SBG President and held an outdoor class for the tribe… and in between all that BJJ, Matt and family still found time to hang out with some slightly different fellow primates.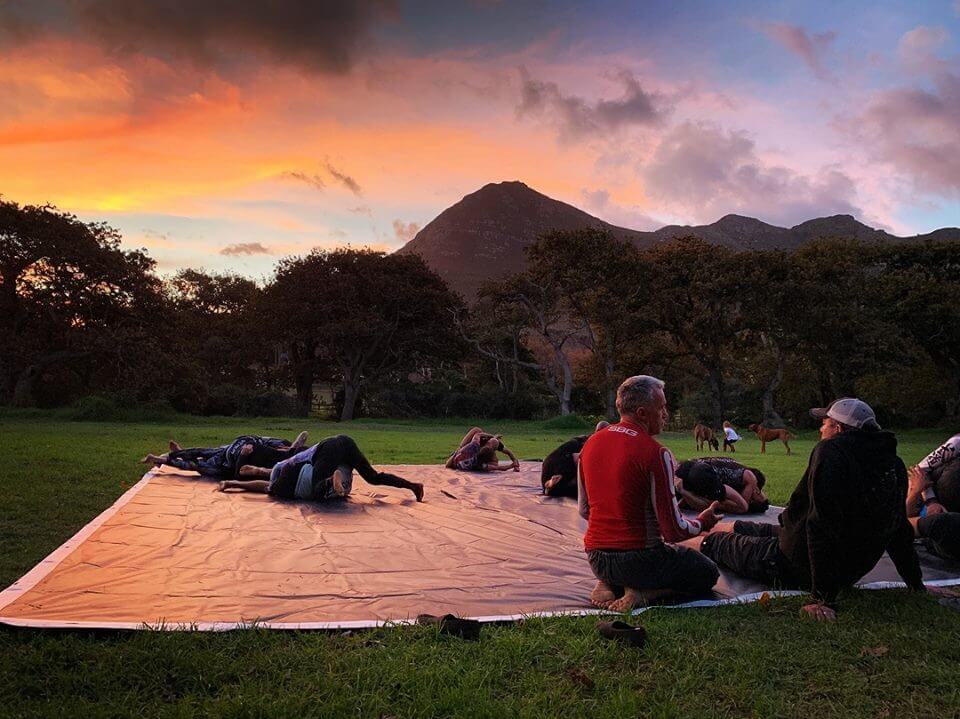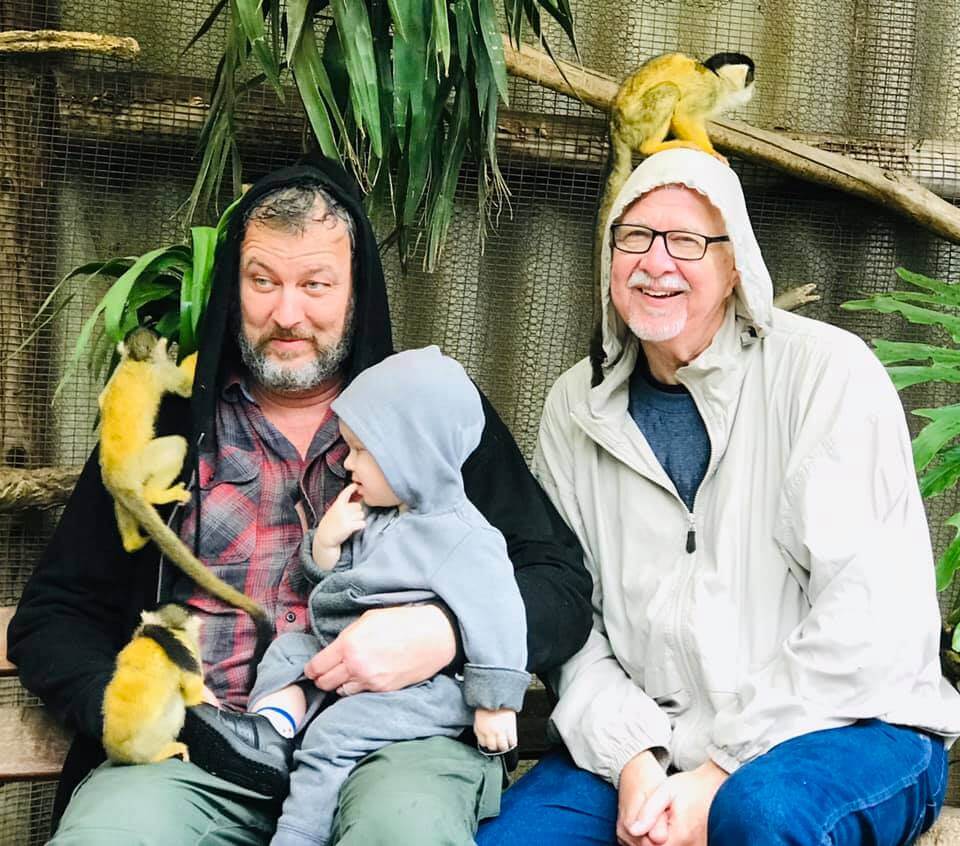 SBG President Matt Thornton was captured giving advice that perfectly encapsulates the vibe of SBG and the way to be successful. SBG has always been about building up a friendly and encouraging environment for people from all walks of life to learn and grow, and it is a message that the SBG President continues to drive home after decades of coaching all across the world. On top of that, SBG's advice on how to improve your BJJ, as with anything in life, is through consistent hard work, and having fun doing it. SBG has never been a believer in the idea that to be the best you have to hurt and suffer for success. Instead, that approach just leads to athletes who burn out after a few weeks or months. SBG encourages its students to enjoy the process, have fun, and stay consistent. That way, the results will come without you even realizing, assuming you focus on the fundamentals…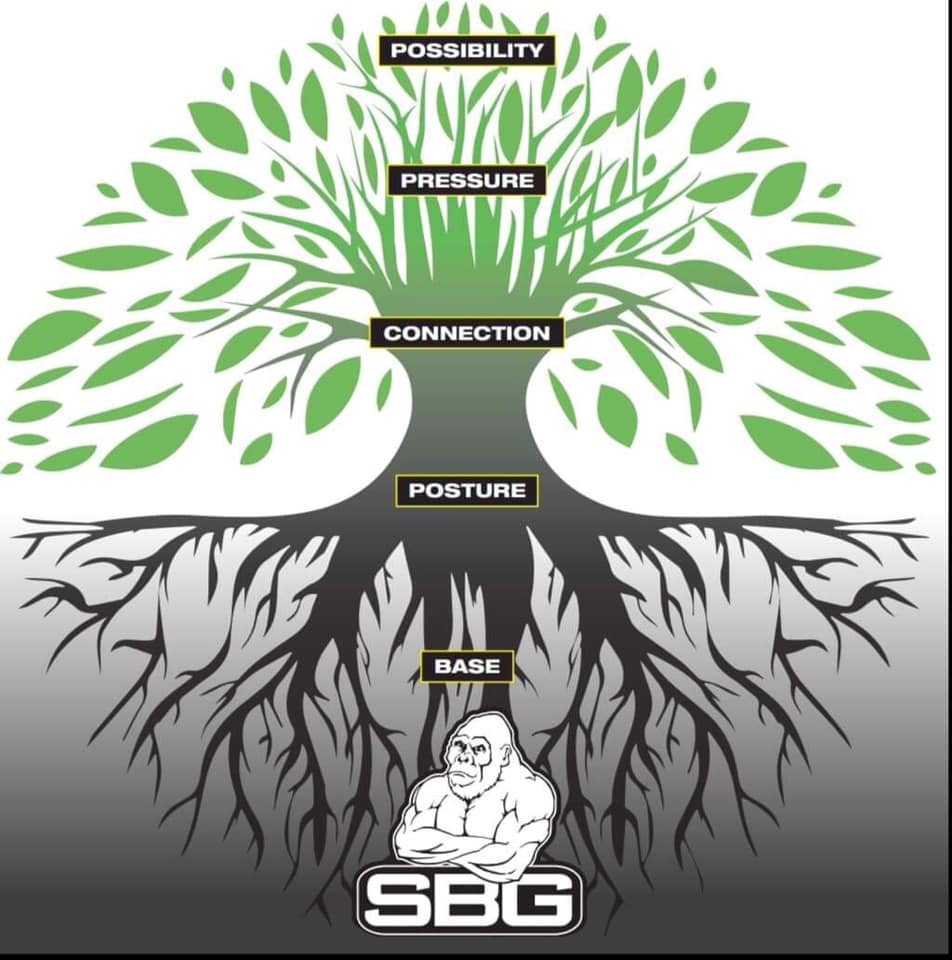 SBG Vice President and Head Coach of SBG Montana shared a few words of wisdom captured on the SBG vlog last month. After a recent class, Travis touched on the subject on how to live forever. In the video, Coach Travis discusses the importance of building a family and tribe in which you can establish a legacy, give back to others and grow. Regardless of how healthy we are, the way we treat and nurture others is the key to living forever.
SBG Ladies' Camp Is Next Month
Next month is June, and that marks the return of the annual SBG Ladies' Camp! Every summer, SBG hosts a ladies camp somewhere around the world, as this year it'll take place at SBG Athens. The camp will be across three days from June 21st to June 23rd, and will feature all the best women in the tribe, including BJJ black belt world champions, MMA champions and yoga experts. Every year the SBG Ladies Camp grows in both size and popularity. Sign up today to book your place!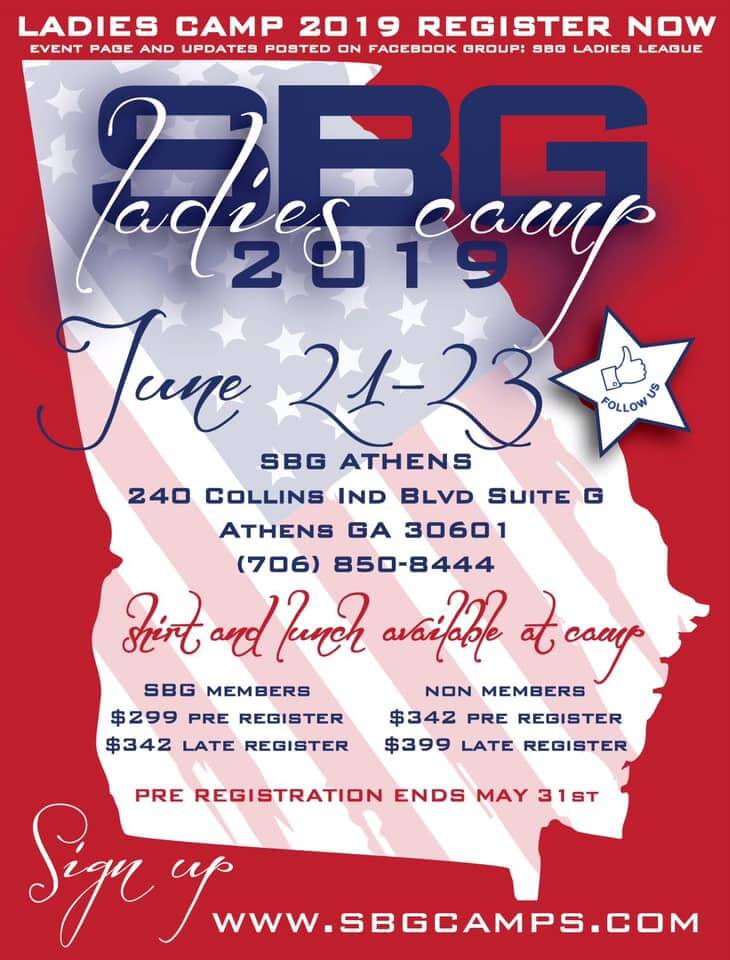 Misguided Teachers Imparting Dangerously Misplaced Confidence On Young Learners
We often find humor in the videos online of delusional martial artists practicing techniques that clearly have no place in self defense, but it can also be dangerous. Check out the video above, in which "teachers" impart dangerously ineffective martial arts techniques on trusting children. While it is funny to watch grown men fall on the grown at the hands of a supposed invisible force, this teaches children to trust in make-believe, and not to think critically about how things work, and the world around them.
Paul Sharp Visits the SBG HQ; Unleashed Latest MDOC
Paul Sharp, SBG's resident self defense and weapons training expert, has a decades-long background in law enforcement, self defense and martial arts. Not only is he a BJJ black belt, but he recently retired from a long career as a law enforcement officer, where he also trained as a firearms, defensive weapons and tactics, and bladed edge instructor. SBG University is proud to announce that Paul has just released his Multi-Disciplinary Optimization Course, or MDOC, online. Paul's unique combination of experience in law enforcement, martial arts and coaching has led to a superb course packed with easy to perform drills that capture the fundamentals of self defense in all scenarios.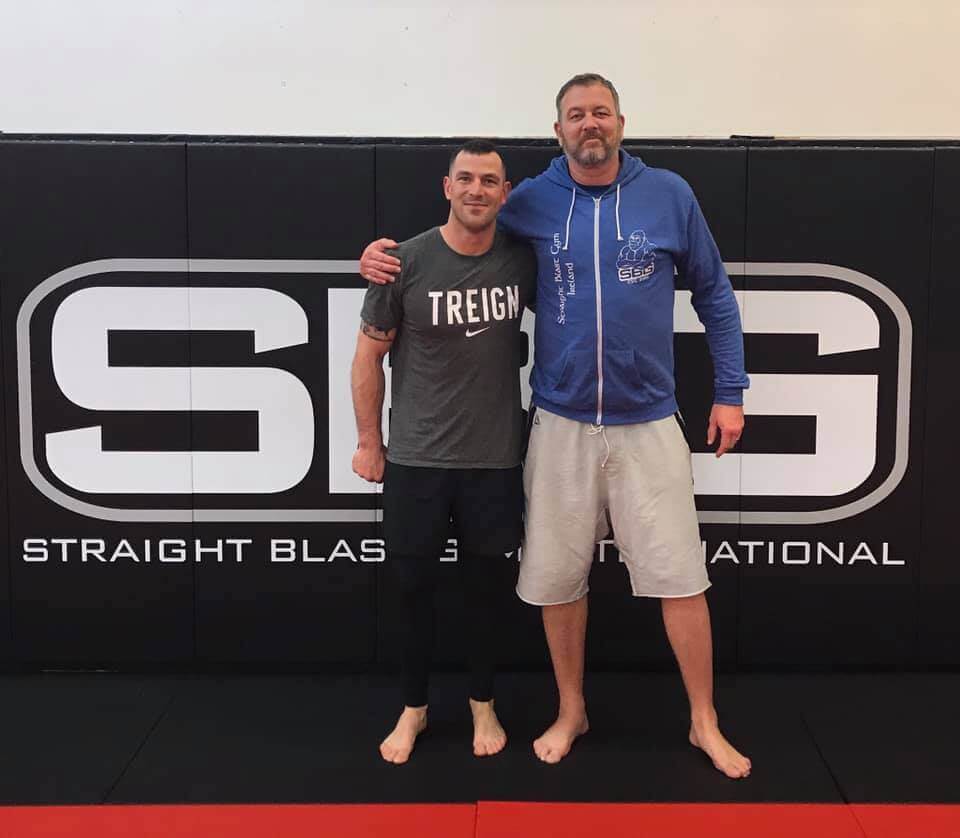 Seven New Blue Belts At SBG Buford
Congratulations to the seven athletes from SBG Buford who took a huge step in their BJJ journey last month; earning their long-awaited and well-deserved blue belts! Tying on that blue belt for the first time is truly a special moment, only made better by the chance to do it alongside, and in front of, friends, family and tribe members. Congratulations to all who were promoted, and the whole tribe who played a role in making them the BJJ practitioners they are today!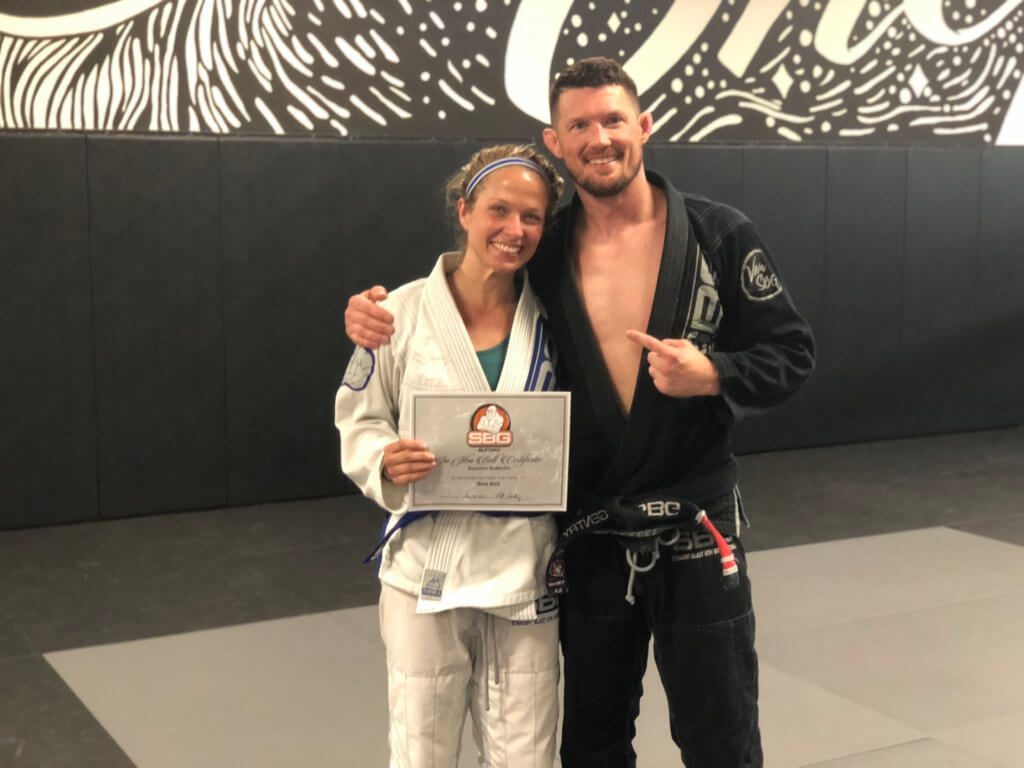 New Look At SBG HQ
Check out the new look at the SBG HQ over in Portland, OR! To go along with the new front desk and team store, the history of SBG is celebrated with a brand new collage highlighting some great moments in SBG history, and featuring some of the tribe's most famous and beloved faces. SBG; where tribe, family and legacy matter…