When Results Matter-
In this podcast snippet, Matt talks about the importance of being right when it matters, despite how we may feel.
When Results Matter –
In last months podcast Matt did an interview at PSU with Professor Peter Boghossian. The interview also featured some Q and A with the students. For those of us that have been around SBG for a while, a lot of this may seem redundant. It's easy to forget that people are still falling for the same old tricks everyday. Regardless of BJJ or the popularity of the UFC martial arts charlatans are still out there, and Matt is happy to carry the flag against them.
Matt Thornton Earns His Fifth Stripe-
From Matt-
"Five stripes, now.What does that mean?I received my black belt in 2001 from my coach, Chris Haueter. So it means I've been a black belt for 20 years now. And it took me 11 years to get my black belt. So it means I have over 30 years of Jiu-Jitsu training.It means I'm just starting to get a handle on how this art works. And I'm beginning to scratch the surface on the fundamentals. But just barely.It means I have about 25 years of teaching full time. And it means I haven't had a boss, or anything I'd even call "work," for 25 years.It means I've been able to travel all over the planet, thanks to Jiu-Jitsu. And it means I've been blessed to meet thousands of amazing humans, thanks to Jiu-Jitsu.It means I've had a 25 year relationship with one coach. And it means he's seen me through two marriages, five kids, ups and downs, highs and lows, good times and bad. And has the ability to impart meaningful information in a few short words – because of that relationship.It means a lot of things I'm extremely grateful for. And even more I'm unable to articulate.It means I'm old.And it means I'm just getting started. And so are we, SBG.Per aspera ad astra."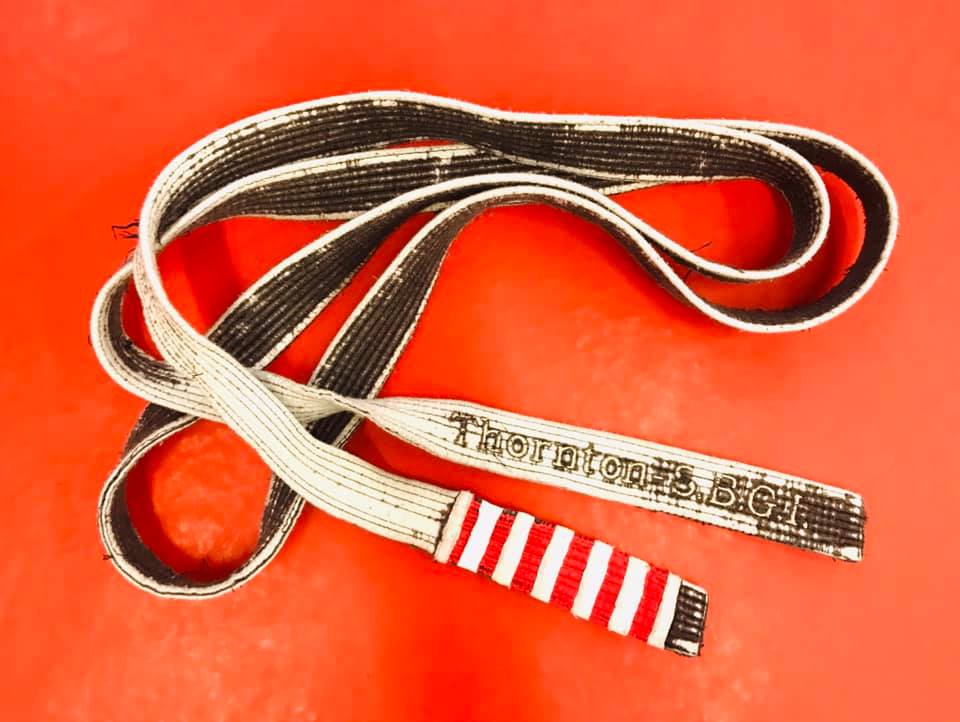 Matt's New Book –
As a some of you already know Matt has been working on his book about violence. I can't release all the details but Matt should be coming out with some exciting news relatively soon. Here's what Matt had to say on it-I've got some book news, coming soon:"Children who've grown up within an abusive, alcoholic, character disordered family, often learn to live a life of denial. They grow up having to rationalize the stupid and hurtful actions of their parents. They learn to lie, and they learn how to numb themselves. This often makes them perfect targets for other predators. Character disordered creeps and violent criminal actors can spot these folks. In fact, they are often born from the same sort of broken family structure. These kids grow up with an increased skill in the art of denial. And as I've so often repeated in this book, nothing is more dangerous when it comes to self-preservation than denial. They don't willfully ignore their gut out of shame or indignation; they do it out of habit.The solution is found in one form or another of exposure. Exposure to conflict, exposure to banter, exposure to physical contact, exposure to stress – that's the inoculation against denial that works. And that's found in every combat sport.Stepping onto the Jiu-Jitsu, MMA, Judo, or wrestling mat, and having to deal with another human being who is really trying to choke you, or put you in a position where they can break your limb, someone really fighting with you, while your peers watch, while your coach observes, while your mind does what it does, whether that self talk is positive or negative, whether that body is amped up or warming up – that practice – heals the human animal. It teaches you that being ashamed at how your body reacts is silly, and that ignoring the intentions of others because you don't want them to be true is anything but helpful. It makes you stronger."
Matt In Conversation With JKD Legend Tim Tackett-
In one of the recent podcast recordings Matt sits down with someone who's been delving deep into martial arts longer than most of us have been alive. This recording was a blast and you wont want to miss their conversation.Here's what Matt had to say –"I just had the honor of recording a conversation for the SBG Podcast with one of the very early JKD instructors, Tim Tackett.Listening to Tim talk about training at that time, some of Bruce Lee's principles, and men like Bob Bremer, Larry Hartsell, and so many others, was a joy.Stay tuned to our YouTube channel. Much more coming soon."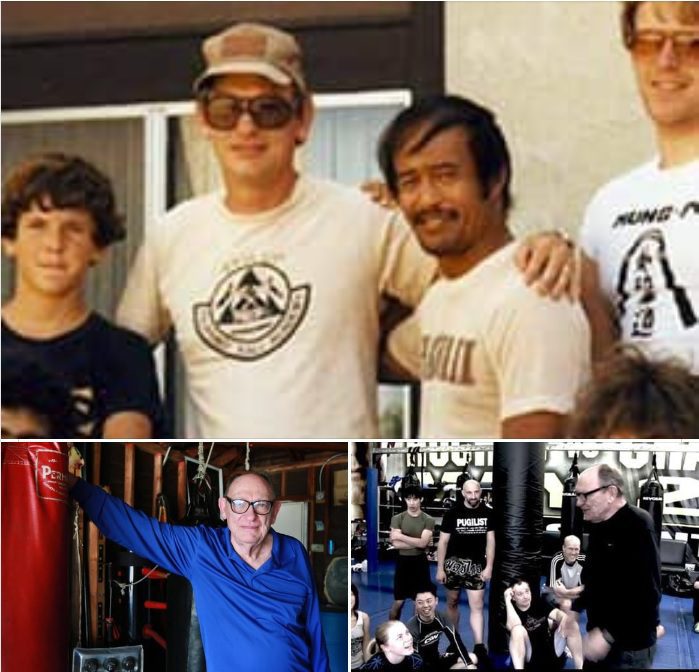 Capacity vs Efficiency-
Brazilian Jiu Jitsu the "gentle art" the "efficient art". Everyone wants to get better and there are a lot of ways to achieve that goal. Going to class and learning helps, becoming stronger helps, getting better cardio helps. How should we prioritize these things though? Here's what coach Cane Prevost has to say on the topic –
"More on capacity vs efficiency- For white and blue belts the main focus is capacity with efficiency taking a slightly less important role. Capacity consists of things like strength, speed, aggressiveness, and most importantly techniques. There is a lot to learn in Jiu Jitsu! Of course your efficiency ( The ability to do more with less) improves as a by product of practice.Something happens at purple belt. Once a student reaches purple belt they are way better off working on efficiency first and foremost. In fact the difference between a purple belt and a black belt is just that- efficiency. A black belt doesn't necessarily have more capacity than a purple belt but the do have tons more efficiency. The biggest payoff for the purple belt lies in getting more efficient at the game. It's seductive at this point to continue to put capacity front and center. Learning new techniques is seductive. Of course there is nothing wrong with learning new techniques. You should continue to improve your capacity, but to use this as a main means to advance at this point is a mistake. Instead a deep dive into fundamental movements, postures, positions, escapes, principles, structures etc. is going to pay off big.A purple belt thinks they know how to do an upa escape from under mount bottom. When they get to black belt they will understand better how rudimentary their understanding actually is. They will understand that they could spend a lifetime improving just this one thing and not exhaust the possibilities for improvements in efficiency.This idea of moving from capacity to efficiency has been the most game changing and revelatory thing I've learned as a black belt. If you pay attention to what is going on in SBG worldwide you'll see this theme everywhere our gyms are. There is a renewed focus on fundamentals and efficiency that is changing how we approach, coach, train, and think about Jiu Jitsu. It's been amazing to be part of the process of seeing it unfold and I'm grateful and excited to finally be getting back to the gym to continue the path."
SBG Makes A Strong Showing At UFC Fight Night: Edwards vs. Muhammad
It was great to see two SBGs from completely different parts of the globe come together on one card. Davey Grant from SBG UK and Eryk Anders from SBG Alabama both did a great job representing. We wish we could have seen the whole fight with Anders but accidents happen sometimes. Great work from Davey taking home a win via KO/TKO in round 2!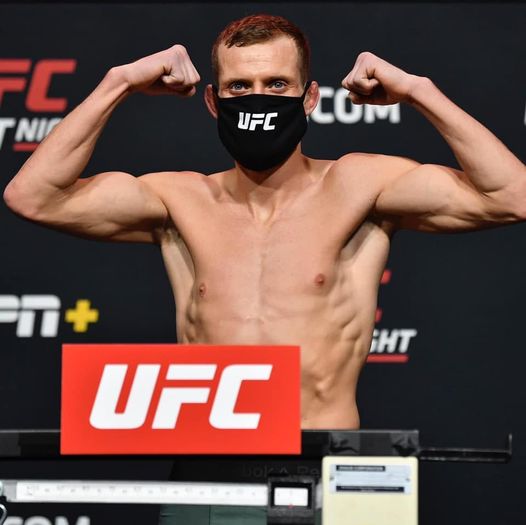 Well Earned Jon Bond –
Student of Karl Tanswell and long-time coach and athlete of SBG, Jon Bond received his blackbelt. Well earned Jon, let's see what he had to say on it-
"Incredibly humbled today to receive my black belt from Head Coach Marco Sanchez II on the approval of SBG Head Honcho Matt Thornton difficult to put into words right now how much this means to me, what a journey, so many people to thank It seems an absolute lifetime ago that I walked into SBG Manchester and met the one and only Karl Tanswell I will be forever grateful for the lessons this man taught me and more importantly for his friendship, Matt Inman you've been a true inspiration taught me loads back in the day, a lot of stuff I still use today Ben Power true legend absolutely loved my time with you guys out in Oz, can't thank you enough, can't wait to visit again soon.
Matt Thornton SBG has been one of the biggest constants in my life if it were not for you creating this amazing family I wouldn't have been able to travel and pick up my training around the world and continue my SBG journey there really is no place like it I could go on all day thanking those that have helped me get to this point I also want to mention-Jon BooneMike PowersCarlos Cesar Nunes& Quinton you guys have all helped me immensely, big thank you to you allJiu Jitsu is a never ending lifestyle of learning and building relationships that last forever, I'm forever grateful to the art, and to all my coaches and training partners around the world SBG SoCal SBG Australia @sbgmanchester"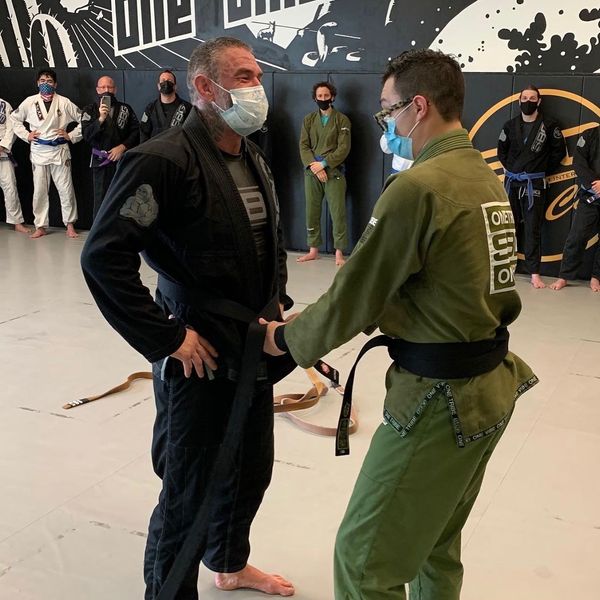 HUGE Ironman In Montana
Well Earned Cody Bessette, Aaron Westphal, and Jimmy Roth!
An SBG ironman is always a memorable event but black belt ironmans are something almost everyone who's there remembers for the rest of their lives. Well done Travis Davison.
From Cody Bessette-"I received my Black Belt on Friday, March 26th 2021.As a human species it's interesting how we choose to celebrate one another's achievements. I personally have found a community of like minded people willing to sacrifice, unbeknownst to many, the most valuable thing in their life, and that is their time.Time to learn the complexities of human form.Time to simulate murder, or better yet, struggle snuggle (vernacular can ease anxieties).Time to listen to my nonsense.Time to pick me up, both emotionally and literally after submitting me.Any TIME that was spent on the mats with me, thank you.80 plus humans suited up and pushed me to the next level.Numerous more came out in support of the event.Again, precious time to share the energy in the room.A true humbling experience to say the least.Thank you Coach Travis and Kisa for believing in me.To my wonderful wife Mya and amazing kids Nevi & Lex, you are my inspiration to grow and seek challenges. Let us continue to flourish in this crazy world."