Build Respect, Discipline, And Incredible Self-Confidence With Our Teen Martial Arts Classes
Don't let your teen get caught in the traps of peer pressure and intimidation. At Straight Blast Gym Portland, we're proud to help teens across our community develop pride in themselves and the skills necessary to stand up to a challenge and persevere through anything life throws their way.
We're helping teens of all ages stay active, have fun learning new skills, and develop a foundation for success in everything they do. Learn more or join us in Portland today. Just fill out the short form on your screen now!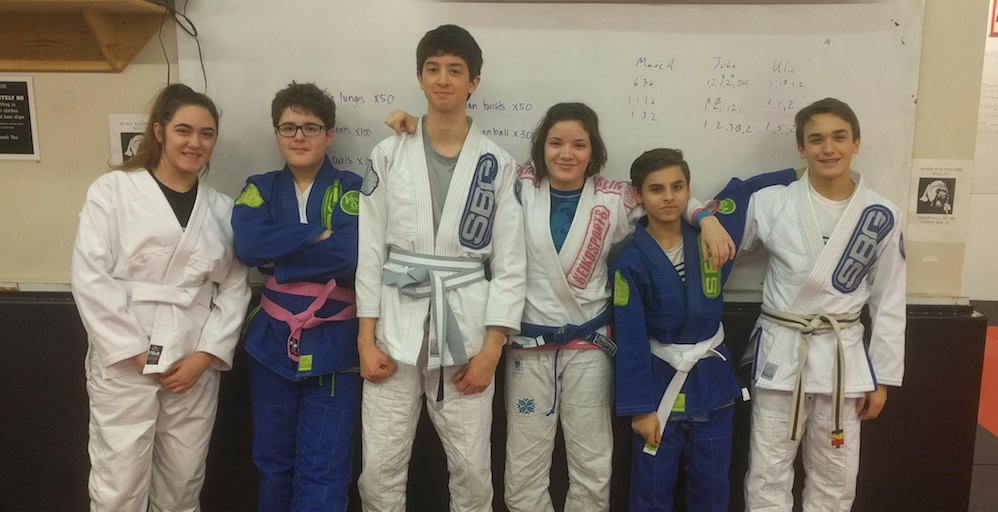 Why Is Our Teen Martial Arts Class Right For You?
Because we're not like all the other martial arts schools out there. We don't teach centuries-old techniques and force students into strict forms and routines.
Instead, we make our training fun and we keep students challenged week after week. Our Teen Martial Arts program primarily centers on Brazilian Jiu Jitsu and introduces students of all abilities to the sport without egos and intimidation.
At Straight Blast Gym Portland, your child can take on:
Exciting challenges and skill development
Total-body physical activity
Real-world self-defense skills
An incredible sense of accomplishment
From Day One, Your Child Can Learn Valuable Life Skills
What do we want most for our teens? To grow into happy, successful adults, right?
That's where we come in.
By breaking your child free from the traditional classroom setting, we help them have fun learning and introduce them to valuable mental, social, and emotional tools that schools simply can't.
With the help of an ever-changing BJJ curriculum, we're helping teens across Portland take pride in the learning process and stay motivated through every single class.
Our Teen Martial Arts Classes offer:
Boosted respect and discipline
Improved communication skills
Teamwork and leadership strategies
Unwavering self-confidence in all aspects of life
Check It Out Today! Our Teen Martial Arts Classes Have Something For Everyone In Portland!
Give your child a boost today! Our Teen Martial Arts Classes are perfect for beginners and experienced athletes alike.
Get started now by simply filling out the short form on your screen. We'll be happy to answer all of your questions about everything we have to offer at Straight Blast Gym Portland!